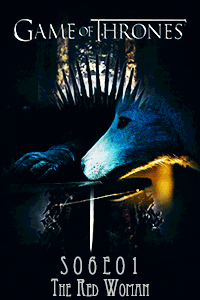 After approximately 2 weeks worth of continuous previouslies, we go to the credits: King's Landing, Bolton Winterfaux, The Wall, Braavos, Meereen and Dorne.

Democracy Diva: WINTERFAUX. A+. That is the only thing we are allowed to call it until a Stark is safe there again. (So, that's the only thing we're ever gonna call it, I guess.)

Mari: We're starting this season with the exact right expectations.