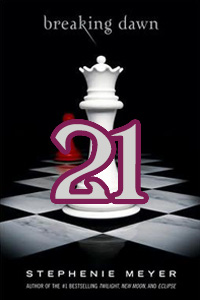 Hahahaha, LUCKY ME I GET TO RECAP THE CHAPTER WHERE BELLA JUST LOOKS AT THINGS WITH HER NEW VAMPIRE EYEBALLS.

Annie: Still recovering from the birth chapter, so… I love you, but I do not have the emotional capacity to show sympathy for you rn.

Marines: On the brightish side, our readers will certainly be v sympathetic to our long bouts of silence, surely.

Catherine: I can't see how they wouldn't be. They are very charitable.