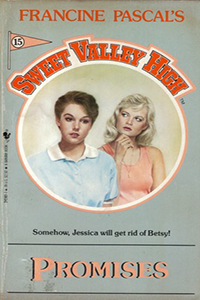 Okay, here we go. I haven't read a SVH book in about 15 years, but I do remember that I was slightly obsessed with Jessica because I am a complete and utter nerdy Elizabeth and I thought Jess was SO COOL DUDE.

Marines: If nothing else, I hope this experiment changes your mind about Jessica because that bitch is CRAZY.

Laura: One paragraph in, I'm immediately told the girls have large blue-green eyes! As if I could ever forget. And Tricia is dying, for realz this time.