Previously: The GSP is apparently lurking somewhere inside Grey's apartment, and still manages to not kill anyone. Ana and Grey flee and stay in a hotel where Ana gets Grey to confess he loves her.
—
Lorraine: If we take the end of last chapter and the beginning of this chapter's word for it, this is what has just happened: Ana's all, "you love me," and Grey's all, "yeah." Now, Ana's face is being broken by a "face-splitting grin," and while she is cheesing away, Grey's eyes are "tortured." She's staring lovingly into his TORTURED eyes, and nowhere in Ana land does the fact that he has followed up his, "yeah I love you" with a look of intense pain register as a bad thing.
Sweeney: Ana has never been known for her ability to read between the lines, or read signs, even when they are neon and flashing and ginormous.
Lor: So, here we are, still in the shower, and we get a few more religious allusions probably because E.L. James knew how much Sweeney would love them. This time, Ana says that Grey seems to be "seeking absolution" and that "those three words" are her "manna from heaven." And while I balk at the thought of his affection being her divine sustenance, something about reading these books does seem on par with wandering a desert for 40 years.
Sweeney: NOW COMBINE THOSE THOUGHTS. Reading only these books while wandering a desert for 40 years.
Lor: Ana's heart is swelling with joy but it's also super sad, on account of Grey's tragic past. She calls him "fucked-up" her "romantic hero" and "full of self-loathing" all in one breath. She's hopes her heart is big enough for both of them because if you're going to be in a relationship with a maniac you better have a big ole heart.
Sweeney: Words we have to say far too often around here, but: Ana, I don't think that's really how it works.
Lor: They kiss, and Grey whisper-says that he wants her but not in the shower, so they get out. He towel dries her hair.
"When he's satisfied, he swathes the towel around my head so that in the large mirror over the sink I look like wearing a veil."
LOL. I'm not sure what is happening here. Does she mean a wedding veil? Because you don't wrap those. A religious veil? Is this how Grey has towel-wrapped her hair?
I JUST DON'T KNOW.
Sweeney: TOO MANY POSSIBILITIES!
Lor: Ana reciprocates the hair drying. Grey murmurs that no one has ever dried his hair, not even his adoptive mother, Mama Grey.
"She respected my boundaries from day one, even though it was painful for her. I was very self-sufficient as a child," he says quietly.

I feel a swift kick in the ribs as I think of a small copper-haired child looking after himself because no one else cares."
I hate her so much. That's not what he said! It wasn't that no one cared. It's that the rich, kind people that adopted him, raised him, took care of him, and have been in his life longer than THREE WEEKS, respected his boundaries, you twat. Get over yourself.
Sweeney: +1 to all of that.
Lor: Ana starts drying Grey's Safe Zones, and somehow, because she didn't get around to scrubbing his back, the lipstick line there SURVIVES. Imagine how upset you'd be if you bought this lipstick only to find it was a semi-permanent tattoo.
Sweeney: I DON'T EVEN UNDERSTAND. I spilled nail polish all over myself on New Year's Eve and was too *ahem* incapacitated to do anything about it right away, and still that was gone after a good shower. How is this lipstick STILL THERE?
Lor: I really wish I had an answer for you.
There is some more towel drying shenans, in which she guides his hand across his chest? I am confused, but whatever because it's Religious Allusion Time (Again.)
Sweeney: SO MUCH OF THIS IN THIS CHAPTER. WHY, LOR, WHY?
Lor: This time I have an answer: Because E.L. James and her protagonist are full of themselves. She constantly compares these stupid, measly character to classic literature, oh yeah, and gods, because in her warped mind they somehow belong on the same level. Off the top of my head.
Ana says that with him all naked (except for the towel around his waist) and her with her hair covered, they look, "Biblical, as if from an Old Testament baroque painting."
Sweeney: A+
Lor: Anyways, once he's finally dry, Grey whisper-says that he needs Ana, maybe because he's been drying himself wrong all these years! Ana needs him too, blah, blah, they go into the room to have sex, and thankfully we cut away.
Sweeney: I have conflicted thoughts about the cut away bits. On the one hand, I find them both so horrid that the thought of them having sex just grosses me out. On the other, isn't the whole defense of this plot-fail sham of a book that it's basically just porn? Like, it's allowed to have a bad plot because it's porn! (This defense says nothing of the glorification of domestic violence and general stupidity.) If that's the case, there is a lot of fading to black, isn't there? There's a lot of actual sex, too, though. They have sex a minimum of half a dozen times a day, so I guess I'm just glad for our sake that this fading to black happens.
Lor: I had a similar moment of WHUT? when we cut away, but sort of settled back into THANKGOD. But since you bring it up, we join them again after sex, and Ana muses that he can be gentle, and thus informs us that this was "making love" and not any "kinky fuckery." I have a feeling that's why we cut away.
So, yes, Ana is surprised that Grey was gentle. "You weren't particularly the first time we… um, did this." Anastasia Steele: wears cooter-balls in public. Cannot say "had sex."
Grey fills in her blank with, "robbed you of your virtue." Ana takes issue with the "robbed" part because she offered up her virtue freely, thanks so much. It's amazing to me that this book that is supposed to be super progressive and helping women discover their sexuality, is riddled with these hints of antiquated thinking. Thus the message is: it's okay to be super kinky… but it makes you kind of a whore and you've totally lost your virtue!
Sweeney: To be fair, I don't think E. L. James ever put much thought into making it that, though that is one of the weird defenses of this book. Nobody who has actually read this can say that it is doing anything to champion female sexuality.
Lor: That just makes me doubly sad for the women reading this and going, "this is ideal sexuality."
Grey whips out some Grey Logic and is all, "you did offer it up and that means you are MINE COMPLETELY." Because… human ownership is somehow tied to one's virginity? An eye for an eye and an orgasm for YOUR WHOLE ENTIRE LIFE? Thanks for nothing, Grey Logic.
Ana abruptly changes the subject to Grey's bio-dad, who he knows little about. He says that he knows it wasn't The Crack Whore's pimp, though. The Pimp was the one who discovered The Crack Whore's dead body and he phoned it into the police, which, nicest pimp ever. The police interviewed the pimp and he denied being Grey's father. Also Papa Grey saw him and they looked nothing alike.
She presses for more information, but Grey doesn't want to talk about the past. Ana again changes the subject, and this time to what surprise he has lined up for her today. He gets excited about it and they get up to get dressed, being all flirty and stuff. Grey demands she dry her hair, because people with wet hair catch diseases, or something. Ana rolls her eyes, and Grey's "palms still twitch" which Ana is cool with. "I was beginning to think you were losing your edge."
Sweeney: This scene was actively trying so hard to be, "Look how precious we are!" Even if I didn't hate them too much to ever find them adorable, it was annoying in its own right for trying way too hard to be cutesy. It had a calm-the-hell-down grating feel not unlike Zooey Deschanel's vastly overdone quirkiness.
Lor: Oh, that might be an unpopular opinion, but we share it. A+
Grey assures her that he is as murder-y as ever, and as he does so, he pulls on a cable knit sweater. Ana doesn't know if it's because he's so pretty or if it's because he loves her, but the thought of being beat by him "no longer fills [her] with dread." Future murders might want to note that about cable knit sweaters. Who knew?
Outside, Grey won't tell Ana where they are going and when Grey hands the valet guy a big tip, it offends Ana. I'm not sure why that detail is in there other than to make sure we still remember that Ana sucks as a human being.

Grey announces that before they get to her surprise, they need to take a detour. She wants her Golden Ticket now daddy, and we can tell because her "inner goddess is bouncing about like a five year old."
Ana murmurs her consent, like if Grey ever needs consent. He pulls into a Saab dealership and proclaims that Ana needs a new car. She's taken aback and wonders why not an Audi. Grey is embarassed because LOL, WHOOPS. Remember that one time he bought her the same exact car as his past submissives? He needn't be so worried though, because apparently Ana didn't think it such a big deal. In fact she rather liked her "Audi Submissive Special."
AND THEN SHE DIES. Sorry. I know that wasn't remotely tied to anything that just happened in the story, but whatevs. She really annoys me and we do what we want.
Sweeney: There is never an inappropriate time for "AND THEN SHE DIES."
Lor: So, Grey rattles off what kind of Saab he wants to the salesman and asks Ana what color she wants. She answers black and then he vetos that choice because, "black's not easily seen at night." My first thought was, "WHAT A STALKER!" and it took about a minute for it to dawn on me that he probably brings this up for safety reasons, and not because he wants to be able to see her car at all times. Ruined for life, y'all. Ruined for life.
Sweeney: That this could be a legitimate concern did not occur to me until you said it just now.
Lor: Because when Grey asked Ana what color she wanted, he wasn't actually interested in her opinion, she's all, "what color do you want me to have?" Grey picks silver or white and Ana picks silver. Ana assures him that she'll take the Audi he's already ordered, but the sales man jumps in and suggests a convertible. Grey wants to know the safety stats first, because Ana's safety is "a religion with him." 
Ana's so happy he cares.
"This man-God's gift to women-loves me."
I was going to be all, "return to sender!" on behalf of all women, but really, I could also probably safely say, "LOL. NOPE. It wasn't me." on behalf of God.
Sweeney: A+ again.
Lor: Grey buys the car and they leave. We're in the car, so we get useless filler about what music is playing, whether she's hungry, what the weather is like and how suddenly Ana has been cured of her fear of being punished by Grey.
We arrive at a marina. "So many boats," Ana murmurs, so that us stupid people at home know that marinas have boats. A lot of them.
Grey leads Ana to a bar where the bartender knows Grey by name. The bartender asks Ana for her order.
"What would you like to drink, Anastasia?"
I glance at Christian, who regards me expectantly. Oh, he's going to let me choose.
"Please, call me Ana, and I'll have whatever Christian's drinking."
LOL. SHE DEFERS TO HIM. That's twice now, with the drink ordering and the car color picking. I hate her so, so much.
Sweeney: IT'S SO FUCKING ANNOYING. She's all, "OMG, he's gonna let me make choices? So cool! Ugh, but choices are hard. Never mind."
Lor: Whatever. They eat lunch.
He recounts the history of Grey Enterprises Holdings, Inc., and the more he reveals, the more I sense his passion for fixing problem companies, his hopes for the technology he's developing, and his dreams of making land in the third world more productive. I listen, enraptured. He's funny, clever, philanthropic, and beautiful, and he loves me.
It's really great that a conversation that would reveal him as anything other than the scariest man ever is withheld from us. Instead, we get full car conversations and the first and last name of the Saab car salesman and the fact that there are a lot of boats at the marina because THOSE seem like totally useful details.
Sweeney: E. L. James has no idea how to write a conversation that paints him as anything other than the scariest man ever. Because it can't be done. Because he is the scariest man ever.
Lor: 
In turn he plagues me with questions about Ray and my mom, about growing up in the lush forests of Montesano, and my brief stints in Texas and Vegas. He demands to know my favorite books and films, and I'm surprised by how much we have in common.
Ana hates herself so much. Grey is talking and he's "recounting" and "revealing." She's talking and Grey is "plaguing her with questions" and "demanding" to know things. Maybe she feels like she has nothing to say because when he asks for her opinion or wants to know more about her, she defers to him or feels plagued.
Lunch over, Grey leads Ana to his boat which is the real reason we are at the marina (which is a place that has a lot of boats.) It's huge and impressive and named The Grace. Ana is shocked that he's named it after Mama Grey, because he doesn't usually seem very warm around her. She doesn't say this, just kind of stutters and Grey clarifies: Grace Trevelyan saved my life. I owe her everything. This is the first time it is evident to Ana that Grey loves his mommy. Ana is super confused about why he isn't affectionate with her then, because it's not like she has any evidence to support that his ways of showing affection are stunted and/or inappropriate.
Sweeney: This whole section is part of the cracked out logic that he is demonstrating his UNDYING LOVE for Ana when he's an asshole. You see, he loves his mommy so much he pissed on a boat on her behalf named a boat after her! Thus, it's clear that treating people like shit is how he shows his love. Ana sure is loved.
Lor: On board we meet some Boat Man and get some Boat Details I care absolutely nothing about. Grey introduces Ana to the Boat Man as his "girlfriend" and her Inner Goddess does an "arabesque." I momentarily wonder if this is better or worse than the ice skating stuff, but then we are informed that her Inner Goddess is also in the new convertible Grey just bought them. Arabesque. In a convertible. Convertible. In her head.
We get a tour of the boat but still, nobody fucking cares. They get to the bedroom and see a bed so it's BOOM, kissing time.
"Might have to christen this bed," he whispers against my mouth.
Oh, at sea!
YEP. At sea! Because it's a BOAT. At the marina. Where boats are.
Grey gets a lifejacket on Ana and they have a, "you like tying me up/you are a pervert/you are my pervert" conversation. Ana notices Boat Man doing something with ropes and asks Grey if this is how he picked up his mad rope skillz. They get a little flirty, in which Ana jokingly acts like ropes aren't fun for her. Then she's all LOL. GOTCHA. I LIKE YOUR ABUSE and Grey thinks it's totally lolsy.
Sweeney: HILARIOUS. -_-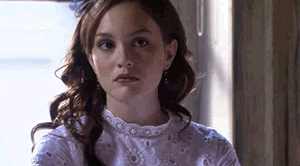 Lor: Ana sees Boat Man again and wonders if he knows a few rope tricks, but she quickly pushes the thought away because thinking about another man in a sexual context is something Ana has NEVER done, is totally embarassing and gross, and FOR SHAME. Also probably because Grey has tapped into her brain waves and will know if she does think about other men. HE WILL KNOW.
Grey lets Ana grab the wheel and soon leaves her with instructions to steer it straight while he does whatever you do with sails. Ana muses that she likes to see Grey interactiving with Boat Man, and wonders if they are friends, seeing as how he doesn't have very many. And neither does she… and hey! Remember Kate! Ana does for like a second. Moving on.
The boat starts going fast and Ana is having so much fun and right now her list of life exhilarating moments looks like this: 1. Gliding. 2. Red Room of Pain and 3. Sailing.
Grey and Ana have more flirty times and once again Ana reflects on her good fortune.
"Yes, you're a lucky bitch, my subconscious snaps. But you have your work cut out with him. He's not going to want this vanilla crap forever… you're going to have to compromise. I glare mentally at her snarky, insolent face and rest my head against Christian's chest. Deep down I know my subconscious is right, but I banish the thoughts. I don't want to spoil my day."
One day he's going to want to beat you again. Best to think about that tomorrow!
They anchor and Boat Man makes himself scarce because it's Sexy Time O'Clock. They go down into the cabin. Ana strips for him and she tells us that she no longer feels embarrassed- only sexy.
Slowly, I slip my panties off, letting them fall to my ankles, and step out of them, surprised by my grace.
She… stepped out of her underwear. She literally lifted one leg and then another. HOW GRACEFUL COULD YOU BE?
Standing before him, I am naked and unashamed, and I know it's because he loves me. I no longer have to hide.
Sweeney: Before you start the well deserved rant: she finally used the word "naked" correctly! So, there's that.
Lor: Not making me feel better. Rant:
Before, having sex was totally shameful. Not because of the manipulative way Grey used it, but because HE HADN'T SAID I LOVE YOU. I mean, mind you, he hasn't really said it now either, but he implied it so Ana is no longer a whore! She's practically married, really! These books are all about learning to explore your sexuality, as long as it's in a pre-approved relationship. Namely, one where I love you's are exchanged.
Sweeney: YUP. THANKS, BOOK; I was wondering where my rageface had gone.
Lor: They have sex and it's really the same sex we've been reading about in this desert for 40 years.
Wait. I'm confused.
Whisper Count – 10
Murmur Count – 16
BONUS: "Fifty" was used 10 times in this chapter.
Favorite comment last post: I have to ask: in the midst of all the AWESOME advice Dr. Best was handing out, did he remember to mention that a woman's body can shut down that whole pregnancy thing if it wants to? Because I hear that's totally true… – Karen
Next time on Fifty Shades Darker: Grey talks about why he doesn't have any friends. Find out if his is answer is, "because I killed them all," in Chapter 10.