Previously: Ana's father was in a coma, but our heroine wasn't written to care very much at all.
—
Lorraine: EL James only ever starts chapters one second after the previous or with Ana waking up.
So, Ana wakes up, and it's her birthday. I'm pretty sure enough has been said about how loathsome it is that her birthday is near or around mine (and so many of you in the comments!) but I'm saying it again, because the Number Gods have deemed that I am to cover her actual birthday on top of it all.
Ana takes full moments to "orientate" herself, and it comes with a sense of deja vu over being at the Heathman again. She "gasps out loud," and look if these jokes are recycled, file a complaint with EL James who after three books, didn't learn that a gasp is an audible thing.
Sweeney: It's really awkward how frequently we have to recycle jokes, but this is like the 70th chapter we've covered, and given that it's really just been 2-3 chapters re-worded 20 times a piece, I'm amazed we've come up with as many jokes as we have.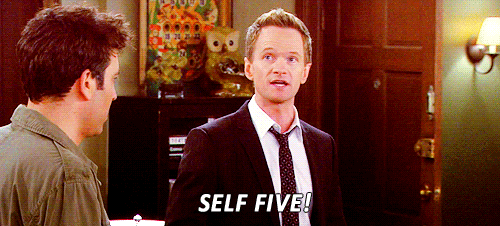 Lor: Um, yes. Your way is better. Go us!
Anyway, Ana is gasping-but-not-silently because she remembers that, oh yeah! Her dad is injured and stuff. I mean, I think that's what this sentence means:
"Shit! Daddy!" I gasp out loud, recalling with a gut-wrenching surge of apprehension that twists my heart and starts it pounding why I'm in Portland.
Thankfully, Grey is just sitting on the edge of the bed, fully dressed and almost certainly watching her sleep. He informs her that he's already called the hospital. Ray had a good night. Grey kisses her, wishes her good morning, and asks her if it's okay to wish her happy birthday. Ana laughs all, "of COURSE you can. I've filled my chapterly quota of caring about other people one second ago when I gasped my dad's name out loud." She thanks him for "everything," and Grey asks, "everything?" Probably because he's thinking, "even that time I non-sexy times hit you? Or when I pulled out your tampon? How about that time when I arranged birth control without your consent? When I raped you? That other time I raped you? Maybe when I raped you? Thank you for all of that?"
"Everything," Ana assures him. Then, it's birthday gift time. The card says, "for all our firsts on your first birthday as my beloved wife. I love you. C x.

I'm probably seeing evil everywhere, but I can't help but think that Grey can't even wish Ana a happy birthday without making it in some way about him. Happy birthday… AS MY WIFE!
Sweeney: I hope you like the birthday card I'm going to send you, wishing you a happy second birthday as a Snark Lady, because your life before this blog was meaningless.
Lor: Clearly, it'll be the best ever, because nothing good happened to me before this blog. 
Appropriately, the gift is a charm bracelet from Cartier, and each charm is something that in some way relates back to Christian Grey:
Attached to it are several charms: the Eiffel Tower; a London black cab; a helicopter- Charlie Tango; a glider- the soaring, a catamaran- The Grace; a bed; an ice cream cone? I look up at him, bemused.
This guy really included  A BED on his REMEMBER OUR THREE MONTH RELATIONSHIP?? charm bracelet.
The ice cream cone is "vanilla," as a reminder that Ana was the first time Grey had vanilla sex. The remaining charms are a lock to put Christian's picture in, a letter C for Christian and a key, representing that she has the key to Christian's heart and soul.
Sweeney: "LOL, remember that one time where we had sex that didn't include me beating you? This charm is your reminder that it happened once and will obviously never happen again."
Lor: Guys, I'm pretty aware that I'm a selfish person, so if someone gave me a them charm bracelet for my birthday? I'd be pretty unamused. Even if it was my husband. Save that shit for an anniversary. My birthday is about ME.
Ana finds it amazing, though. In fact she calls it, "yar."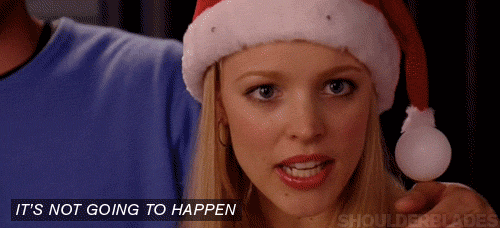 She throws herself at him and gives him a bit of a sniff just to confirm that he does in fact still smell like Christian. She cries over how happy and sad and conflicted she is, and Christian says he understands. They'll grab breakfast and then stop ignoring her father in a coma.
Ana is thanking Grey for ordering breakfast, like getting yogurt and granola makes him the god of mornings. Grey's all, "seriously, stop thanking me. I just like controlling everything you do," and Ana thinks that she wouldn't want him any other way.
Sweeney: This is almost reasonable, given that we have 70 chapters of evidence that she can't possibly run her life all by herself.
Lor: Before they head off to the hospital, Ana decides to brush her teeth, and Grey smirks at this amazing plot development. It takes Ana a second to realize why, and then we are all reminded that back when Ana was at the Heathman with Grey for the first time, she used his toothbrush. In case you don't click that link, let me remind you of how I felt about this toothbrush sharing, back on May 10, 2012:
"Not sexy. Not sexy. Not sexy. Not sexy.
Not sexy. Not sexy. Not sexy. Not sexy.
Not sexy. Not sexy. Not sexy. Not sexy.
Not sexy. Not sexy. Not sexy. Not sexy.
Not sexy. Not sexy. Not sexy. Not sexy.
Not sexy. Not sexy. Not sexy. Not sexy."
AND THEN, OF COURSE, THIS HAPPENS:
"I smirk and grab his toothbrush in homage to that first time."
Sweeney: HAPPY EARLY BIRTHDAY, LOR!
Lor: UGH WHY. UGH.
Back in chapter 5 of book 1, I was still operating under the impression that this story had some sort of sexy element to it, even if it wasn't well written. All these months later, I'm rid of that delusion, BUT THAT DOESN'T MAKE TOOTHBRUSH SHARING ANY LESS DISTURBING TO ME. I CAN'T HANDLE IT. DON'T TELL ME IF YOU DO IT. I WILL DIE.
We are privy to all of Ana's thoughts while spreading another person's tooth gunk around her own teeth: The last time I was here I was single, and now I'm married at twenty-two! I'm getting old.
I'd give you another eye roll gif, but I hear being in an abusive relationship does age you prematurely. Plus, I have a feeling Ana's not aging as much as she is rotting.
Sweeney: Nope, sorry, can't resist. "I'm twenty-two. I'm getting old," must get eye rolls for days.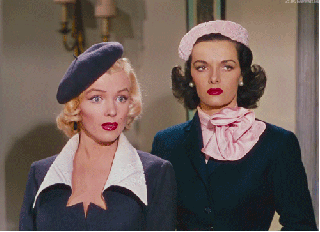 Also, this is a gif that I have saved on my computer and this is about as close as I'm ever going to get to making it relevant. I'd apologize, but this is a Fifty Shades day so we do whatever the fuck we want: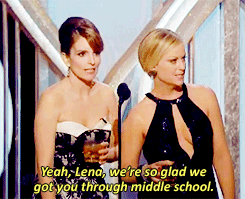 Lor: I appreciated the little break. 
Onward:
They finally head off to the hospital, but unfortunately for me, have to take the elevator downstairs. Ana makes a "fuck the paperwork!" joke, and Grey says that one day he's going to rent that elevator for the whole afternoon. Should the hotel be crazy enough to accept this offer, I hope they use some of the ridiculous amounts of money they charge him to invest in industrial strength bleach.
Outside, Taylor the Red Ranger drives up in a white Audi R8, which is the car Ana wanted in the last book, but which Grey said she couldn't have right then and there because of reasons. But she can have it now, because he said so. Ana can barely contain her excitement and forgets even more about the fact that she's driving this bright, shiny new car to visit her father IN A COMA.
Oh, and she does get to drive! She has to ask for permission to drive her new birthday car, and Grey's all, "of course!" as if he's never stopped her from driving her own car before. He does growl at her to stop driving so fast though, so there is that.
After a section break, we're back at the hospital with Ray. Remember him?
"Ray's condition is the same. Seeing him grounds me after the heady road trip here. I really should drive more carefully."
Seeing him breaks my heart, because he's my father? Nope.
Seeing him makes me cry because his life hangs in the balance? Nope.
Seeing him makes me feel out of control because there is nothing I can do? Nope.
Seeing him reminds me that Christian Grey was right, and also, that I should be careful about MY life because fuck almost dying like this guy! Sounds about right.
Sweeney: It's so hard for me to keep track of which one I hate more.
Lor: Both. Definitely both.
The doctors take Ray for a CT scan and Ana goes out to the waiting room, where Grey has been making some calls. We catch the tail end a call to his father, where he's angrily yelling stuff about throwing the book at someone. After he hangs up, Ana guesses he was discussing the driver who hit Ray, a guy Grey calls "some drunken trailer trash from Southeast Portland." After that, Grey's all, "hey, done visiting you father in the hospital yet? We've been here for like five whole minutes." Ana tells him about wanting to wait an hour until the CT scan results are in.
"This is not how I envisaged spending today," Christian murmurs into my hair."
Envisaged? Can we chalk that one up to a Britishism? No?
Sweeney: Pause to say that we are terribly sorry for pinning all of this clunky writing on the British. This is generally us trying to say, "Well, maybe this one moment isn't nearly as annoying as we think it is!" I don't know why we try, though, because it always turns out that, "Yes, this moment is exactly as annoying as we think it is."
Lor: Truly. We don't mean to say anything bad about Britishisms, just trying to find meaning in this meaningless world.
Ana thinks maybe she should call her mother and tells her about Ray, but then realizes that her mother hasn't called her, even though it's her birthday. Ana calls and gets no answer. ELJ doesn't write, "dun dun dun," but it's implied thanks to (1) – all the HMMM. I WONDER WHAT IS HAPPENING and (2) – the required 1-2 subplots per chapter.
Grey takes another call and says stuff like, "when are the packages arriving" and "does the Heathman have all the details." When he's done, he tells Ana that the call was about the shipyard in Taiwan, and this bitch is so dense, she doesn't ask what a shipyard in Taiwan has to do with packages at the hotel they are staying at, but whatevs.
To further pass the time while waiting to see if Ray's brain is as fried as mine is while reading this drivel, Ana and Grey decide to talk about how rich and successful Grey is and how much they wuv each other.
"I love philanthropic Christian," I murmur.
"Just him?"
"Oh, I love megalomaniac Christian, too, and control freak Christian, sexpertise Christian, kinky Christian, romantic Christian, shy Christian… the list is endless."
"That's a whole lot of Christians."
"I'd say at least fifty."
He laughs. "Fifty shades," he murmurs into my hair.
"My fifty shades."
He shifts, tipping my head back, and kisses me. "Well, Mrs. Shades, let's see how your dad is doing."
Oh, hey! A fifty shades reference. Wow.
Sweeney: SHOTS! SHOTS! SHOTS! SHOTS! SHOTS! SHOTS!
Lor: We section break to Grey and Ana getting back into her new car and in between sexual innuendo around the word "drive," we're informed that Ray's brain is totally okay! All better now.
After another section break we follow Ana and Grey to lunch, mostly so they can reference, yet again, shit that went down in the first book, like when Grey tracked Ana's cell phone to a bar because she was getting drunk. ELJ reminds you of this like it's a good thing.
After another section break, Ana and Grey are back at the hospital and Ana reads to Ray while he's in his coma. We actually have a "coma" tag on Snark Squad, thanks to that one time Elizabeth Wakefield went into a coma and woke up a whore. You should really read that post. WhoreLizabeth is one of my favorite Snark Squad things ever.
Sweeney: I miss those Wakefield bitches. They were delightfully terrible.
Lor: Grey decides he wants to go. Ana doesn't want to leave her father, but Ana only gets to decide things like, "if Grey can wish her a happy birthday."
Then, things get confusing because after Ana kisses Ray goodbye, there is no section break, but in the next line we're back at the Heathman? So Grey says he wants to dine downstairs, and I'm all, "…at the hospital cafeteria?" But no. Because after after three different examples of section break abuse JUST ABOVE THIS PARAGRAPH, they've omitted it in a place where it would've actually been useful. Okay.
Anyway. Grey tells Ana, "I want to feed you," and it's kind of creepy. I can only guess he's got a bib and the baby food in his back pocket. Ana claims to have nothing dressy to wear, since she's here visiting her father in a coma, and didn't pack Kate's Plum Dress or anything. But Grey's bought her a new dress, shoes and sexy underwear. After she takes a bath, Grey offers to dry her hair for her.
"Come," he says, regarding me intently. I know that expression, and I know better than to disobey."
I know better than to disobey. 
Sweeney: That just about sums it up. It's a bummer how quick we go from partying "SHIT'S STUPID, LOL!" shots to, "The world is bleak," shots.
Lor: Our consolation is that at the end of the day, shots is shots.
As Grey dries Ana's hair, she notes that this isn't his first time to the hair drying rodeo, and it's hilarious on account of remember Grey was once raped by a woman who owns a hair salon? Right.
After another section break, we're back in the elevator, and there are women in there who give Ana bitch face because Grey is sooo hot, but mostly because EL James hates women. Downstairs, Grey leads Ana to a room, and SURPRISE! It's a party. Her mom is there, see? And that's why she didn't bother to call her daughter, even though her other parent was in a coma. Sweet. Happy birthday.
Ana hugs her mom and starts crying, but her mom's all, "don't worry about Ray! He's strong and it's your birthday!" Her friends all greet her. Josecob gives her a, "you can cry all you want to, Ana– it's your party," making me feel extra pleased with my Problem Child gif earlier. Elliot offers, "your old man will be fine." Ah, the picture of concern. Ray needs some new people in his life, STAT.
Sweeney: It almost makes me feel sorry for these sad puppet characters who essentially amble in and out of scenes waiting for their moment to comment on the fuckability of the Grey couple and/or wondering how or why they got there in the first place.
I think that my Fifty Shades fanfic will be a zombie novel, in which all the other characters are zombies. It's a tragedy, though, because then the zombies starve, because Ana and Christian don't have brains to feed them. Poor zombies.
Lor: I'm crying already.
After another section break, Ana tells us about the party and how much she appreciates life, but most importantly, Kate calls Grey hot because he can fly a helicopter.
After another section break, Ana gets a chocolate cake and Ana wishes her father better.
After another section break, Josecob Sr says he wishes Ana would've married Jose. Weird.
After another section break, Ana and Grey are back at the hotel, and we imply the beginnings of birthday sex, but don't actually get the birthday sex. HAPPY BIRTHDAY WORLD.
After another section break, Ana's telling us about breakfast and gifts from her friends and family. Then, she heads to the hospital with Grey and her mom. Ana's mom talks about how she'll always love Ray, but they just drifted apart as people. It may sound like a conversation just started about someone other than Christian and Ana, but it's really just the introduction to a conversation about Christian and Ana, because their love is epic. Later, Ana goes to see her mother and step-father off at the airport.
After another section break, (I really wish I was kidding about these, you guys) Ana's back at the hospital where Ray is off the ventilator. She starts reading him the sports section and Ray wakes up asking if they really lost a soccer a game.
I'm betting we start next chapter once second after this one.
Whisper Count – 12
Murmur Count – 11
Favorite comment last post: Christian wandering off cements my theory that he is in fact a psychiatric patient whose delusion that he runs his dad's massive company is indulged by his family, and believed in only by Ana because Ana is very, very, very stupid.
I love this theory because it explains literally everything in the books that makes people go wtf. Taylor & Sawyer et al are his nurses, which is why they never call the police. They know Jekyll Hyde isn't really a threat. His family are amazed he has a girlfriend, because, you know, he's a delusional paranoid who can't function in society. He never actually does any work, so when ELJ says he's yelling businessy words into the phone, she means literally hes just standing there going 'buy! sell! sack them all! profit! business!' into a dead phone. ditto with 'shouting nautical terms'. etc, etc, etc.
the only thing it doesn't explain is why people read this bullshit — Cabbagesoup

Next time on Fifty Shades Freed: Grey wants to celebrate Ray not dying and it somehow ends in rough sex in Chapter 19.