Previously: Anya murdered an entire frat house, leading Buffy to the conclusion that she had to kill her. Luckily, Willow came up with an alternative plan, and now Anya's human again.
—

Him
Kirsti: I'm gonna go ahead and start by saying that I refuse to give out gold stars, because we would literally be here all day, because I just checked the transcript and the word "him" appears like 50 times in this episode. (S: A sound policy.) After the previouslies, we're at Xander's Gift Apartment. He walks in the front door, informing Spike that he's now going to be living in the Cupboard Under the Stairs. (Fine, it's the walk-in closet, which Xander is now claiming is a room. But HOW COULD I NOT?) He informs Buffy that he hates this plan (you're not alone, Xand), and she reminds him that Spike – who's hovering in the doorway – needs an invitation to enter. Xander reluctantly gives one while I'm busy being distracted by Buffy's sudden and horrific fringe. God, what is it with the lead female characters in the Whedon-verse and unexpected hideous bangs?
Lorraine: I'm not as offended by the bangs as I am by the Spike and Xander living situation. Some of you might think this is because I hate Spike (legit reasoning) but it might also be because Cordelia's bangs are the worst forever and ever, amen. All bangs by comparison raise nary an eyebrow.
K: Fair.
Buffy says that Spike needs to be out of the basement and that he has a soul now and blah blah blah. Dawn and Xander are all "Yeah, I'm sure that'll be super reassuring when he attacks you again." She says that no one will be attacking anyone, but jumps a mile when Spike grabs her arm. (L: sdfjoiewnfodisjdwoijjknsd. -_-) He apologises for startling her, then says that he's going to go. She informs the audience that he's already stopped talking to invisible people, so clearly being out of the basement is a good thing, then gets awkward and sends him to the Cupboard Under the Stairs before walking out of the apartment.
Cut to the bleachers on the football field at New Sunnydale High the next day. Buffy and Dawn are sisterly bonding while also perving on the football players who are training. They talk about Spike, with Dawn trying to understand how Buffy feels. Buffy says that mostly she hates him, but sometimes she's on Team Feels. Dawn's both confused and on Team Heartless Cow, and says that she doesn't understand how having a soul helps Spike because Xander had a soul when he left Anya at the altar. She then starts to word vomit her confusion over why people get into relationships in the first place. Part way through, Buffy heads back to the office with a, "bye, rant girl."
Dawn continues to rant after her for a second, but stops mid-sentence when she spots the cute quarterback putting on his letter jacket. The theme to A Summer Place plays as she watches him leave. Off in her daydream, Dawn leans in the direction that he goes, and falls off the bleachers with a squeal. Cue wolf howl.
Lor: DAWN THIS SEASON SO FAR. Man, I love that girl. All of her tough questions to Buffy are legit and while I appreciate Buffy's "it's complicated!" sentiment (because it is.) as a viewer I wanna know everything Dawn asked about. I also love her for trying to understand her sister and quite nearly forcing her to talk about it when we all know Buffy would rather keep quiet and run away.
Sweeney: Letting Dawn speak for the audience has probably been the greatest use of her position with the gang. The Team Dawn flag just waves all by itself now. Like magic. (If Dawn were here she'd make a Hogwarts joke.)
K: Season 7 Dawn is made of solid gold awesome. 
After the credits, Buffy's at Anya's apartment fighting a demon. The place is trashed, and Anya's keeping her head down as Buffy fights. She suggests from the floor that maybe the demon is looking for a different Anyanka. Buffy kills the demon and helps Anya up. Anya thanks her for the life saving – apparently D'Hoffryn has decided to take her out after all – then bluntly asks her to leave. Buffy doesn't. Anya insists that she doesn't need help, then amends that to not WANTING help after glancing around the apartment, and says that she needs time to work out who she is. Buffy says that she understands but that she doesn't want her friends alone right now because something bad is coming. Anya reluctantly agrees, saying that the Scoobies probably need her help anyway because Willow's only good at strategising when she's evil, and Dawn's pretty useless all round. (L: NUH-UH.) (S: THEM'S FIGHTIN' WORDS, ANYA.)
That Segue Magics us over to New Sunnydale High, where Dawn is standing alone, psyching herself up for something. Down the hall, we see the quarterback from earlier talking to a couple of cheerleaders and another dude. His hair reminds me of Brian from The Backstreet Boys, so I'm gonna go ahead and call him BSB Quarterback. One of the cheerleaders is on crutches, and is making an awkward plea for them to cheer on chairs. Dawn appears and greets BSB Quarterback, whose real name is RJ. My name is better, so I'm sticking with that.
The others roll their eyes at Dawn's presence, and she makes awkward small talk about how much of a bore her English teacher is. BSBQ says that he liked that teacher, and Dawn does an opinion 180. She gets interrupted by the other dude, who completely ignores her and asks the non-crutches using cheerleader to please make the girls at try outs the following day jump up and down a lot. Ew. Dawn quietly says that she's heard the team could get to the finals this year, and that causes some back and forth about whether BSBQ or Jock Friend is the more likely choice for quarterback. Dawn word vomits about the importance of the quarterback, and the others look at her awkwardly for a second before walking away and leaving her alone.
Lor: Man I suffered a ton of second hand embarrassment in this scene. Watching TV with a social anxiety is sometimes really difficult. #firstworldnotaproblem
Sweeney: MEGA +1.
K: YUP. Cut to Dawn going through boxes in the basement at Chez Summers before cutting again to cheerleading try outs the next day. All the girls trying out are in work out gear except Dawn, who's wearing Buffy's old cheerleading uniform and looking like she has no idea what she's doing. (L: NOSTALGIA.) She gets called up to try out, and smiles at BSBQ who's watching with Jock Friend from the bleachers. Dawn proceeds to do a really awkward cheer about how great BSBQ is, culminating in her trying to do a cartwheel and instead faceplanting into the floor. She gets a snarky "Thank you. Very…spirited" from the bitchy cheerleader from earlier, and a pained expression of awkward turtle proportions from BSBQ.
Chez Summers that night. Buffy's trying to persuade a crying Dawn to come out of the bathroom. Dawn appears to say that Buffy couldn't possibly understand and that BSBQ will never notice her now. Buffy unhelpfully mentions that he probably already noticed her, what with the falling in public and all. Dawn slams the door and yells at Buffy to go away. Xander comes upstairs, and Buffy tells him that it may not be the best night for videos, what with all the crying. He says that it's better than spending time with Spike, and Buffy gives an "ain't that the truth" nod. Or maybe that's just wishful thinking…
Lor: There was definitely an eyes raised to the sky deal I'm choosing to interpret as, "legit point." Maybe Spike talks through movies.
K: Probably.
Xander suggests ordering pizza because teens in a snit like that. Dawn yanks open the door and says that it's not a snit, she's heartbroken because the guy of her dreams hates her now. Buffy spots something on the floor behind Dawn and asks what it is. "Just the end of my life," Dawn says tearfully before storming off to her room. The thing on the floor turns out to be Buffy's cheerleading uniform, hacked to pieces. "Remember when she used to have a crush on me? I miss the much cuter 'me' crush…" Xander says from the doorway.
Buffy heads into Dawn's room carrying her shredded uniform. She seems uncommonly attached to something that she wore for a grand total of one episode… ANYWAY, Buffy sits down on the bed next to Dawn and says that everything will be better in the morning especially as she doesn't really know BSBQ at all. Dawn insists that she does, she knows his soul. Buffy's taken aback because the previous day, Dawn didn't even know he existed. Xander says that letter jackets have magical powers that make all the girls swoon. (L: Say that louder, we couldn't hear you over the foreshadow…) Dawn insists that it's not a crush and that she loves BSBQ. Buffy "bitch, please"s her, and Dawn says that she doesn't want advice from the Dysfunction Queen who has no idea what real love is before yelling at them both to get out.
Sweeney: Dawn might be lovespell crazy right now and that sass was worthy of a, "Way harsh, Tai," but she's also not wrong. Probably a good idea for Buffy to tack a little asterisk and some fine print on her relationship advice.
K: Valid point. New Sunnydale High the next day. Dawn walks towards BSBQ's locker just in time to overhear Jock Friend informing BSBQ that the coach has made him starting quarterback for the game on Saturday. BSBQ looks hurt while Jock Friend walks away with a smirk. Dawn storms after Jock Friend, and insists that he can't do this to BSBQ. He's all "LOL, WHATEVS," and that the best man got the position. She informs him that no one's better than BSBQ, and then pushes him down the stairs. The zoomy cameraman zooms in on her face. She gives a little "did anyone see?" eyeflick, but no other reaction. Fade to black.
After the Not Commercial Break, Dawn's in Principal Wood's office. Buffy's there too. Principal Wood asks Dawn what happened, and she tells them that Jock Friend fell down the stairs. Wood asks why Jock Friend would say Dawn pushed him, but she tells him that maybe he lied because he's embarrassed about being clumsy. Wood buys this because apparently Jock Friend is a serial liar. Okay, show. Whatever.
Lor: I really would've loved to hear the follow-up conversation with Jock Friend. "She pushed me down the stairs!" "Well, you shouldn't have said your dog ate your homework."
K: Wood says that he'll have to call the coach and tell him, and Dawn gushes that at least there's still BSBQ. Buffy gets the zoomy cameraman treatment as her eyes narrow in suspicion. Dawn says that she's sorry it happened and leaves.
Lor: She leaves her bag on the chair and one second later we see her walking through the halls with it. Continuity fail I only noticed because I thought Buffy was going to go through her bag and find something to explain why Dawn's acting fishy.
Sweeney: Same! It was a weird and glaringly obvious bit of continuity fail.
K: YES. That drove me insane.
In the hallway, BSBQ runs up to Dawn because he'd heard that she got called to the principal's office. She makes a Monty Python joke, then headdesks because OMG CUTE BOYS DON'T LIKE MONTY PYTHON. He touches her shoulder, and she looks down at his hand then back up at him, her face aglow.
BSBQ thanks her for That Thing That She Totally Didn't Do, and then says that he was thinking of heading out later if she wants to meet up. Dawn does her best not to squee, and almost succeeds.
Cut to the Bronze that night. There are a lot of people dancing to music that doesn't seem danceable, while Buffy, Willow and Xander sit at a table. Xander wonders why having a soul doesn't cause Spike to pick up his wet towels, and Willow says that maybe he feels really bad about leaving them there. (L: LOL.) Buffy points out that showering is a refreshing change for Spike, then spots BSBQ on the dancefloor. She points him out to the others as Dawn's crush, then the crowd parts enough that they can see a girl in skintight jeans and half a shirt getting her sexy dance on with BSBQ. Xander's a fan. Buffy calls the girl a "slut-bag hussy" and says she's glad Dawn's not there to see it just as the girl turns around to reveal that it's Dawn. Buffy stares in horror while Xander gaggily "oh God"s repeatedly and Willow whispers that she's right there with him.
Shortly thereafter, Dawn walks off the dancefloor and up to the bar. Buffy confronts her, because Dawn lied and said she was going to the library. Also, Buffy informs her that "Anna Nicole Smith thinks you look tacky." (S: GIRL. How quickly we forget our own high school wardrobe.) (K: Exactly. Dawn's tight jeans and half a shirt are nothing to Buffy's multitude of bra-less micro-dresses and knee high boots.) Dawn says that she looks good and that BSBQ thinks so too. Buffy says that she's going to have a little chat with him, and Dawn grabs her arm, demanding that Buffy not embarrass her, and who does she think she is, Joyce? Buffy snaps that she's glad Joyce isn't around to see Dawn acting like this, and Dawn tears up. Buffy apologises, but Dawn says that Buffy just can't stand someone else getting attention before grabbing her jacket and storming off.
Out in a deserted alley (always the best place to be in Sunnydale!), Dawn hears a noise. For some ridiculous reason, she thinks it's BSBQ and calls his name. Instead, it's Bitchy Cheerleader. She tells Dawn to stay away from BSBQ. When Dawn refuses, they end up in a full-blown, hair-pulling catfight. Buffy steps in and breaks it up. Bitchy Cheerleader kicks her in the shin and runs away.
New Sunnydale High the next day. Principal Wood shows BSBQ out of his office and suggests that he do his own homework in future rather than getting young girls to do it for him. BSBQ "whatever"s in reply, and Principal Wood sasses away. Buffy calls BSBQ over and tells him that they need to talk about the girls. She says that she knows how guys like him work, turning on the charm to get whatever they want. He's putting on his letter jacket as she's talking. When she turns back to face him after he puts the jacket on, her whole attitude changes. She says that she knows how hard it is to lead a team, then gets distracted by his body and asks how often he works out. Then she gushes about how she's really not that much older than him, only with added sexual experience. He smirks a little, but just then another faculty member walks into the office. Buffy clears her throat, and sends BSBQ back to class. She watches him go with a lovesick expression as the theme to A Summer Place plays. Fade to black.
Sweeney: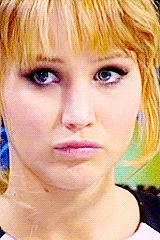 K: A+ gif selection, Sweeney.
After the Not Commercial Break, we're at Chez Summers. Buffy calls Dawn into the living room, and informs her that she talked to BSBQ and that she thinks he likes Dawn. Dawn's thrilled, and insists that Buffy tell her everything. Buffy tells her a few good things, then says that he said Dawn came on too strong. "Oh my God. I'm the pushy queen of slut-town," Dawn says in horror. Buffy tells her that it's fine, but to lay off a bit and let BSBQ be the one to sweep her off her feet rather than the other way around, and that Buffy will look out for her. Dawn leans her head on Buffy's shoulder gratefully.
Cut to school the next day. Buffy bursts into a classroom and informs the teacher that they need BSBQ in the guidance office. BSBQ follows her out of the room. She leads him into an abandoned classroom. He's confused at first, but she points out that there's one of him and one of her and that he was the one in maths class so should be able to figure it out. In the hallway, Dawn tells herself that it's not coming on too strong to just peer in the window of his classroom. Oh, honey. Nooooooo. She looks in and sees that his desk is empty, and is a little confused.
In the abandoned classroom, Buffy asks BSBQ about playing football, and he says that no one understands how much time it takes up. She tells him that she understands because she was juggling extra-curricular stuff in high school too, and that Principal Snyder was always on her case. He wishes out loud that someone would get rid of Wood for him. Buffy kisses him. He pulls back after a second, and is all "You're basically a teacher!" She insists that she's not, and they kiss some more, leaning back on the desks. In the hallway, the bell goes. Dawn peers into classrooms as people pour out, then comes to the empty classroom. She peeks through the window and looks horrified then heartbroken. She runs out of the school.
Outside, she sits down on a planter box and cries. Xander appears, and asks if she's okay and if "that guy in the jacket" has done something. She says that she doesn't want to hear his name any more, and Xander's confused because he didn't mention his name. Dawn informs him that "that guy in the jacket" is what she called him in her head before she knew that his name was BSBQ. She cries some more, and Xander suggests that he go and get Buffy. "NO! I don't ever want to see her again," Dawn snaps. Xander's confused, and Dawn says that she's upset because of BSBQ AND Buffy. Cut to Xander bursting in the door of the abandoned classroom to find Buffy straddling BSBQ, her shirt mostly off. BSBQ is still fully dressed. Xander informs Buffy that it's time to go.
Sweeney: Let's leave the faculty/student relationships in Rosewood, please?
K: Pretty pretty please.
Cut to Chez Summers. Dawn's crying on the sofa. Buffy tells her that "crying isn't going to make his love for me go away, you know." Dawn cries even harder. The Scoobies look on in confusion. Xander suggests that they're under the effects of a love spell, and Buffy's all "You're right!" before insisting that the spell is only effecting Dawn. Willow and Anya say that they're working on breaking the spell. The two of them and Xander get back to work while Dawn and Buffy bicker about which one of them loves BSBQ more. It culminates in Dawn running off to her room to cry some more.
In the dining room, Willow says that people forget how dangerous love spells can be. That throws Xander into a season 2 flashback:
Lor: I was going to agree with Xander but then I found the recap and saw we named it, "Needs Less Xander." Things change, yeah?
K: Season 7 Xander, much like season 7 Dawn, is awesome and has made me forget his past indiscretions.
Anya gives him a spectacular judgey side-eye. Buffy comes back in to announce that Dawn's locked herself in her room. Meanwhile, Willow's used the internet to track down info on BSBQ. Buffy insists that they look for a picture. Xander realises that BSBQ's brother was a few years ahead of them at school, and that maybe they can use that as a way in.
Segue Magic over to Xander and Spike walking up to BSBQ's brother's house. Xander informs Spike that the guy was a massive jock in high school who had everyone wrapped around his little finger. They ring the doorbell, and the door opens to reveal a chubby scruffy dude in a pizza delivery uniform. Xander and Spike stare in confusion. Inside, Xander tells Pizza Brother that he knows a girl who's dating BSBQ and that he wants to know if he's a good guy. Spike wanders around the room, turning angel statuettes to face away from him. (DON'T BLINK) Pizza Brother tells Xander that BSBQ used to be a total nerd – into comic books, writing poetry, on the Model U.N. But then his brother blossomed. Xander asks how, then Spike spots a picture of Pizza Brother on the mantel wearing a letter jacket. Pizza Brother's all "Oh, right. I gave him my jacket when I graduated, and my dad handed the jacket down to me. He told me he met our super-hot mother while he was wearing it." Xander joins the dots and insists that they have to go.
Chez Summers. Willow's getting frustrated because none of her anti-love spell spells have worked. The doorbell rings, and she opens the door to find BSBQ standing on the doorstep. He's wearing his letter jacket. He asks if Buffy's there, and Willow tells him to leave. Anya appears to back her up with "No Buffy for you. Leave quickly now." He says they should tell Buffy to call him and walks away. The theme to A Summer Place starts playing and they both stare after him wistfully. Cut to Willow and Anya standing in the foyer fighting over which one of them loves BSBQ more. Buffy and Dawn come downstairs, and Dawn's horrified that everyone she knows is doing this to her. Buffy points out that BSBQ has a penis, which isn't really Willow's cup of tea. Willow says that she can work around that.
The four of them bicker about who loves him the most. Willow says it's her because she's willing to look past him being the wrong gender. Dawn says she needs him and Anya says that she'd kill for him. That leads Buffy to decide that, as the Slayer, she should kill Principal Wood to make BSBQ realise how much she loves him. Willow says that she'll use magic to make him into a girl. She heads upstairs, and Anya heads out the front door with a plan of her own. Buffy heads to the living room, and informs Dawn that she doesn't stand a chance. Dawn sadly agrees.
Sweeney: Very Rosewood, indeed. Pedobears always seem to win out over age-appropriate suitors. Sorry, girl.
K: Poor Dawnie. This throws us into a four-way split screen showing each of the girls. Upstairs in her room, Willow prepares for a spell. Buffy, driving as spazzily as she did in Band Candy, pulls into the school parking lot and gets out of the car with a bazooka. Outside a bank downtown, Anya – dressed in black and carrying a sack – pulls a balaclava over her face. Dawn walks along side some train tracks, then lies down on them. Fade to black.
After the Not Commercial Break, Willow's casting her spell. Crystals start to float in the air around her as she invokes Hecate. Just before she utters the last word of the spell, Xander slaps a hand over her mouth. Willow's pissed about having to start over, and demands that he give her crystals back because she doesn't have much time. "Much time before what?" Xander asks. She tells him that Buffy's planning on killing Principal Wood, and that… He interrupts and says that they'll start with that.
Cut to Principal Wood sitting in his office, going through papers at his desk and listening to jazz. Through the window, we see Buffy walk up and aim her bazooka. Just as she's about to pull the trigger, Spike tackles her. They run in and out of frame a couple of times, then Spike grabs the bazooka and runs off. Buffy follows. Principal Wood turns to look out the window in confusion, but they're already gone.
Lor: Fantastic. I giggled a lot.
Sweeney: This show doesn't always do the slapstick stuff right, but this was perfect.
K: It really was. Outside, Spike stops running when he reaches Willow and Xander. Buffy's not far behind. She demands to know what Willow's doing, and she says it's a locator spell. Buffy asks who they're looking for. That throws us across to Dawn lying on the train tracks. A train whistle sounds in the background. Xander's car pulls in not far from her, and the gang pile out. But Buffy and Willow get distracted by the thought that Anya's already seducing BSBQ. Xander points out Dawn lying on the train tracks and the rapidly approaching train. Buffy sprints towards her, hitches a ride on a train going the other way, and arrives just in time to drag Dawn off the tracks before she gets hit. She asks Dawn what the hell her plan was, and Dawn says that she knew she couldn't compete with Buffy, but if she killed herself, BSBQ would always know that there was someone who loved him enough to die for him. Buffy tears up and tells Dawn "No guy is worth your life – not ever," which is excellent life advice, really. That leads to crying and sisterly bonding over how hot BSBQ is.
Sweeney: Feels like it's a bit of a contrived kink in the love spell, but I'm choosing to see it as the overwhelming power of SISTER MAGIC winning the day.
K: Sister magic triumphs over all. Cut to Xander and Spike sneaking about downtown. They rush up to BSBQ, who's on a date with Crutches Cheerleader. Xander grabs him while Spike rips off his letter jacket. Cut to the jacket being burnt in the Chez Summers fireplace. Buffy asks Xander if he wanted to try it on, and he refuses to answer "on the grounds that it didn't fit." Willow and Buffy are disgusted with themselves, while Anya looks shifty and says that they were under a spell and are therefore not legally or morally responsible for their actions.
Lor: Someone's got their rent paid for a while, I'm guessing.
K: It's only fair, seeing as how Willow destroyed the Magic Box.
On the sofa, Dawn tells Buffy that she feels awful for the way she acted, and like a complete idiot for not realising it was a spell. Buffy comforts her. Willow, meanwhile, asks Anya what she was going to do for BSBQ. She awkwardly says that she wrote him an epic love poem. Just then the radio switches over to a news update on the masked bandit who robbed a downtown bank. Anya quickly hits the power button, then asks who wants ice cream because it's her treat. Fade to black.
This episode has actually grown on me this time around. While I'm completely over the Summers' Tragic Magic Vagina Curse, this episode was surprisingly entertaining. And, much like The Zeppo, the "Xander saves the day" stuff was well played. Despite the "Ugh, Spike" sentiments that his presence brings, his lack of lines for most of the episode helped to minimise those sentiments as much as possible. So while I wouldn't go so far as to say it was a GOOD episode, it was an entertaining episode. And sometimes – especially after last episode's suckerpunch to the feels – that's what you want.
Lor: The middle seemed to drag on just a bit, but the comedy portion of it picked up again by the time Anya and Willow got hit with love spell. It's incredible to me how so far season 7 has managed to not only call back to so. many. episodes. but also is managing to capture the spirit of the early seasons with these standalone episodes. Peppered in this way between some meaningful plot and character developments, it's making for a very enjoyable start to season 7. Also, Buffy's bangs grew on me. She and Willow both looked beautiful his episode.

Sweeney: As much as I feel like the show should have ended after S5, all of the awesome callbacks are not only fun reminders of where the show has been but fitting inclusions for the final season. It does a fantastic job of bringing things to a close while still building out the world in a lot of other ways.
Also, so much Team Dawn goodness.
Next time: A Whedon trifecta, the return of some familiar faces, and a whole lot more than the gang bargained for. Find out more in Buffy the Vampire Slayer S07 E07 – Conversations with Dead People.