Previously: Tessa's mom and brotherboyfriend drove all the way here 'cause she was drinking.
—
Marines: Tessa tells us that breakfast with her mom and Noah is going agonizingly slow. Like, no kidding baby girl, you got super drunk after 20 minutes last night and spent all night walking in circles (probably, because there is no other explanation).
Samantha: Eat some eggs and start an caffeine drip, Tessa. There is no other way, apparently.
Mari: Mommy dearest keeps bringing up Tessa's "wild night?" and presumably going "are you hungover? How about now? Now?" Noah is oblivious and shoveling pancakes in his mouth like the true little brother that he is. Tessa says she wouldn't mind spending time with him, but what she really means is that she wants to be alone with him so she can say, "stop telling Mom every detail of my life GOD NOAH."
Noah asks where Tessa wants to go shopping, but she isn't sure. He asks if she's gotten a job yet, but no on that front, too. (S: I have lost all sense of time in this book. It feels like she's been in school for weeks and weeks but is probably closer to one week, singular?) (M: Yes.) She wants to get a job at a bookstore or an internship in something publishing related. This causes her mom to smile proudly. She approves of this plan so that Tessa will have the chance to be hired on full time once she graduates. Tessa sarcastically says that'll be ideal. Noah gives her hand a squeeze under the table in solidarity.
Tessa tries to take a bite of pancake but the metal fork in her mouth reminds her of Hardin's lip ring.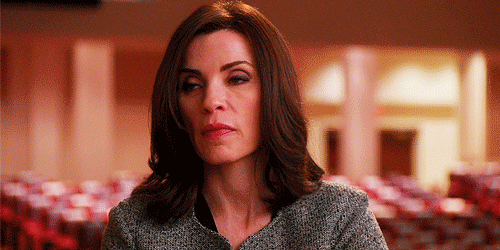 Samantha: Finger foods or plastic cutlery only from now on for Tessa's psyche!
Mari: She stops dead in her pancake-to-mouth tracks and Noah notices, which of course he does, because she just recoiled from a fork full of pancakes. She orders herself to stop thinking about Hardin (again!) (hey, add it to the drinking game! It is the drinking game!) and kisses Noah's hand for a distraction.
After breakfast, they all head to the mall. Mommy dearest heads off in her own direction and leaving Noah and Tessa alone. Noah talks about his soccer game and Tessa is sure to tell us that she listens attentively. She also says Noah looks adorable and defends his choice in loafers because it fits his personality, okay??? Tessa compliments him and he returns it out of politeness because we all know what Tessa looks like after a night of heavy drinking, passing out, a makeout sesh and at least two hours of probably walking in circles. (S: Her eyes may be permanently crossed!) Tessa appreciates Noah's niceness and how un-Hardin like that is. HEY! She thought of Hardin again! This is a stunning turn of events that no one saw coming.
Samantha: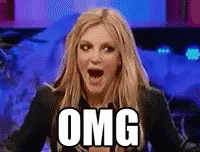 Mari: Again, in order to distract herself, Tessa decides to kiss Noah, this time on the lips. She pulls him in, but Noah backs away because they are in public. Tessa says no one is looking at them and practically begs Noah to kiss her. He does and she says it's nice. It's gentle, slow and there is only a hint of tongue. Tessa "waits for a fire to ignite" within her, but alas. The fire does not arrive.
Tessa decides she can't compare Noah and Hardin because Noah is her boyfriend whom is loves and Hardin sleeps around. Now that Tessa is thinking about Hardin again, she's also pulling Noah closer and closer to her. Noah's like, "what are you doing?" and Tessa gets all embarrassed. She says she just missed him, that's all. She's definitely not using physically proximity to her boyfriend to distract her from Hardin or make her feel better about the fact that she was just using this unbrushed mouth to kiss someone else. (Seriously, what's her breath doing right now? It can't be anything good…)
Samantha: Poor Mari and various toothbrush trauma.
Mari: Sorry for being ruined.
Tessa asks Noah to please stop telling on her to his mother. He apologizes and says he was just really worried. He promises not to do it again. The day finishes up with a trip to the salon and some layers so step back. Tessa is changing for the more beautiful already. That's what happens to plain virginal girls in romance stories, FYI. They always get She's All That-ed. (S: What's that? I'm gagging? Okay, cool.)
Anyhow, Tessa goes back to her dorm after mom and Noah leave. The room is empty and she's sad, but she "doesn't know" if she was expecting Steph or "someone else." I know! I know! Pick me! Pick me!
Someone else.
She climbs into bed fully dressed and I have no idea what time it is, but she "sleeps the night away" and wakes up the next day at noon? That seems like a hell of a lot of hours if all they did was breakfast, mall and haircut. But okay. She sleeps for 17 hours or whatever.
When she wakes up, Steph is in her bed. Tessa leaves to study. When she gets back, Steph is gone and she doesn't come home that night. Tessa suddenly is filled with the realization that other people besides her exist and she's curious about what Steph is up to!
Next time on After: Abelism, douchey behavior and more kissing in Chapter 22.