Previously: Babysitting dates.
—
Marines: The brilliant title of this chapter is, "sure as hell didn't see that one coming." There is a vampire sperm/mystical pregnancy joke in there and this is me making it.
Catherine: Omg. Mari, WHY?!?
Kirsti: -_- Pass the brain bleach, please.
Annie: Nope, sorry. I used it all last chapter.
Mari: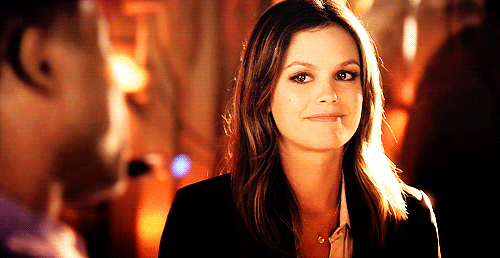 We pick up after Jacob leaves his wolf-bros, determined to kill some vampires. He tells us that his plan was to avoid his dad so that Billy wouldn't tip Sam off. If Sam were to give Jake some other directive, he'd be forced to obey and he couldn't murder in peace. But, alas, Billy is waiting for him, having anticipated that any news about Bella at all would send Jacob off the deep end. Jacob intends to just huff past his dad, but Billy asks him for some help getting inside because his arms are tried from pushing himself all the way home from the Clearwaters. Jacob jokes that it's all downhill and he "coasted." Billy says Jacob caught him; he was speeding home. Jacob warns that he's going to break his wheelchair and Billy replies that it'll be Jake's job to carry him. This seems like it might be the casual barbs of two people used to living with disability as part of their life. However, written by an able-bodied person, "jokes" about dragging yourself around on your elbows if your wheelchair breaks makes me feel icky.
I will also freely admit that everything that Stephenie Meyer writes makes me feel icky. I'll defer this to anyone who wants to chime in, especially since I'm also able-bodied.
K: It's icky enough on its own, but when you add in the jokes about ethnicity and skin colour and mental health and killing yourself because the girl you like married someone who isn't you, it all results in a garbage dump of ick.
Annie: Co-signed on the ick factor. I feel this is just another highlight of Stephenie's complete misrepresentation of everything and everyone. Unless you're a white vampire, that is.
Mari: Of course.
They switch gears and start talking about how there's never any food in the house because Paul eats it all. Jacob grumpily says Rachel, you know the surprise sister that now belongs to Paul, should go live with Paul. This gives Billy feelings because his mostly unmentioned daughters tend to stay away from home because it reminds them of their mother's passing.
Catherine: If Meyer is trying to make Rachel/Paul seem like a legit relationship, she's failing. Mainly because she never shows them together AT ALL and it seems like Paul imprinted on her and now thinks he gets to just live in their house and eat their food. That's not romantic. It sounds annoying as shit. 
K: SERIOUSLY. Also expensive, given how much these werewolf jerks seem to eat. (Meyer did the same thing with Emily, really: have a wolf imprint on you, get stuck feeding them and their "brothers" forever in the name of twu wuv. No thanks.)
Annie: The whole invisible woman, or even woman as prop thing in Meyer's writing is infuriating. I mean, the main character is a woman and basically a bag of flour. Yet people argue that Bella is some awesome, kick-ass person that should be admired. No thank you.
Mari: Jacob tries to leave, but Billy calls him back because he wants to know what Sam called a wolfy meeting for. Jacob tells him that it was nothing– the wolves are just a bunch of "leech lovers" now. Billy asks if he's leaving and by way of answer, Jacob says that Rachel can have her room back. Billy tells Jacob to take a break if he needs it, but maybe not to be a full-time wolf for so long this time. Jacob snarkily says that he might just show up for all these forced-love-connection weddings. Billy obviously knows that Jacob is planning to go get his murder on and tries to reason with him, but Jacob just pissily rips the phone off the wall so Billy can't call Sam. RUDE.
Jacob takes his motorcycle, which he says is not as fast as running, but is more discreet. Tell that to Edward who ran to Alaska with a car on his back. (K: And to Brazil with a boat on his back just to turn on the air conditioner before Bella arrived.) Jacob gives us very many details about riding his bike to Bella's house, complete with speeds and number of other cars on the road, etc. I do not care.
K: I care but mostly in a STOP TAKING UNNECESSARY RISKS WITH OTHER PEOPLE'S LIVES YOU FUCKWIT way. Because we get a full paragraph of shit like "I nearly got sideswiped by a minivan, which totally would have bummed me out for like a week until I healed." But what about the people IN the minivan, asshat? They don't have magic healing powers, so maybe try driving like you don't either…
Mari: As he gets closer, Jacob is like, "oh shit, I don't have a plan and also the vampires will hear me coming and also Edward can read my mind." He somehow reasons that none of this will be a problem because of Edward's ego… (C: I mean, to be fair…) He'll just confirm Bella is a vampire and then challenge Edward to a duel. After he kills Edward, he'd try to kill as many Cullens as he can before they killed him. Jacob takes an idle moment to wonder if Sam would consider Jacob's death a treaty breach or if he would think Jacob had it coming.
Anyway, Jacob's reached the Cullens' house and it reeks of vampire, which he's going to tell us a lot in many different ways. Carlisle is the one who comes out to greet him. Jacob wishes it were someone else because Carlisle seems so human and also he nursed him back to health after the baby vamp fights. Carlisle very calmly says this isn't a good time, but then Jacob hears Bella asking why they would be keeping secrets from Jacob. UM, because he literally came here on a murder mission? Because any time you tell him something he doesn't like, he throws a tantrum and becomes a full-time wolf? Because the last time you saw him, the idea that there was going to be sex during a honeymoon sent him into a murderous rage? I mean, take your pick.
Jacob tries to hear the vampire in Bella's voice (??) but all she is is hoarse. (C: HE TURNED HER INTO A HORSE??) She invites Jacob in and there is this strange bit about how giving his back to Carlisle isn't so bad because he's "strangely gentle." Yeah, that sounds like a crush to me, Jakeypoo.
K: First Edward was biting pillows and now this. Do you think Steph knows that basically any possible non-het pairing in this series has more chemistry than her leads?
Annie: Probably not because in Meyer's world non-het relationships are non-existent?
Mari: Anything outside of sparkle p in v is so far off her radar.
Inside, all the vamps are gathered and Edward is some cross between livid, lit on fire and concerned. I didn't make that description up, okay? I'm just recapping. Jacob sees Bella on the couch and can finally smell that she's human but ruh-roh, she's also haggard and super skinny. As Jacob watches, Bella goes green and Rosalie jumps up to position a basin for her to puke in. Edward is making whiny noises. Jacob approaches. Rosalie growls at him, but Bella calls her off.
Jacob asks what's wrong with Bella and to answer, Bella has Rosalie help her stand. It takes Jacob way long to be all "her stomach is real swollen and she's cradling it" and join all the dots to pregnant. In his defense, she's way pregnant and homegirl got laid like three weeks ago or something. But here we are. And Bella's really sick and Jacob figures it's because the baby inside her is a monster, sucking on her life.
K: I mean, technically that's what all babies are?? My cousin is due to have twins any day now, and when we saw her at Christmas, my mum was all "How are your teeth?" and I was like "Um, THE FUCK??" and that's how I learnt that your baby's bones are pretty much formed from leeching calcium from your body, including your teeth. Why the human race exists at all is totally beyond me… 
Obviously, this baby is worse though because it's an insta-baby and that's never a good sign. Or something.
Mari: Edward hears Jacob's thoughts, obviously, and asks him to take it outside. Jacob thinks it's fight time, but Edward tells Bella he just wants to talk to Jacob. Bella tells them to behave and come back but of course Jacob is just thinking kill kill kill kill.
Outside, Edward tells Jacob he isn't ready for Jacob to kill him quite yet. Jacob calms down because Edward is very clearly tortured. Meyer of course uses Jacob to tell us that he's not quite as tortured because Bella isn't his to lose. It's so bad writer of her to use these kinds of out-of-character thoughts to highlight her own end game. Jacob is really going to be thinking about how Edward's hurt is much more true and pure than his? REALLY? Okay.
Anyway, in a conversation mixed between words, thoughts and mind reading, Edward confirms for Jake that the baby is killing Bella and she is refusing to have an abortion. Jacob thinks that's so Bella. Edward is impressed that Jacob knows her well enough to know she's pro-life, I guess, I don't know. Jacob knows Bella well enough that this action seems really her. The point is that Edward didn't guess that Bella was resolving to keep the baby until they got home and the first person she hugged was Rosalie.
Jacob then wonders why THEY DON'T STRAP BELLA DOWN AND CUT THE BABY OUT OF HER. WUUUUH.
Edward's like, "yeah bro. I already thought of violating her will that way and Carlisle was with me, but some of my stupid family isn't for it."
So, there you have it.
Catherine: NOPE. What the actual fuck? Why? Why are we in this situation reading about them casually, forcefully aborting a woman's baby why? Is it the year 1640? Did my time machine work? What is happening? I said this before, but the fact that Meyer sets up a situation where we have to root for Bella to keep a baby that is SUCKING THE LIFE FROM HER because the other option would be her getting strapped down and operated on against her will is bullshit. I was so uncomfortable with the Pro-Life message that this book gave off as a teenager when I read it for the first time and I'm uncomfortable with the fucking Saw movie vibe it's giving off now. There's so much to hate here. Especially considering what is going on right now in real life with abortion laws in America. I'm so fucking offended, Meyer. 
K: YUP. You can argue all you want that this book is almost a decade old and attitudes have changed blah blah whatever. NO. NOTHING CAN MAKE THIS HORSESHIT OKAY. 
Annie: EXPLAIN TO ME HOW THIS IS A ROMANCE STORY TARGETING TEENS AS AN AUDIENCE?!? Nope, nope, nope, nope, nooooooooooope.
Mari: And finally we end with the question I periodically shout into the void: how can anyone still defend this?
Jacob takes this moment to say that Edward should've left Bella with him. Somewhere, Bella's ability to choose for herself is breathing it's very last few breaths. Edward agrees with Jacob, but now it's too late because they let Bella make up her own mind and this is what happens when women make decisions and have sex. They die. They die protecting babies because babies are #01. Ha ha ha ha ha get me out of hell I did nothing to deserve this.
Annie: It's not a competition, Stephenie. We hated your character many books ago. You didn't have to go down this path. You didn't have to do it.
Mari: Next up on this hellish rollercoaster, Edward begs Jacob to help him convince Bella to abort. Jacob doesn't understand what he can do if Bella already knows the baby is killing her and doesn't care. Edward says that if Bella wants kids, she can have them. Just not this one. She can have other babies. "She can have puppies, if that's what it takes." 
Jacob is like, "…is Edward offering to let me have kids with Bella?" Somewhere, Bella's will squeaks out its last wishes but no one cares and it dies.
Jacob knows this is stupid-talk, but that doesn't stop him from fantasizing about banging Bella on the weekends and returning her on the weekdays. It doesn't stop him from seeing her in his mind's eye, glowing and pregnant with his baby.
K: Because Bella has literally no say in who she bangs in addition to having no say over her body or whether or not she keeps her creepy parasite baby? COOL, STEPH. GREAT MESSAGE TO SEND TO TEENAGE GIRLS. JUST THE BEST EVER.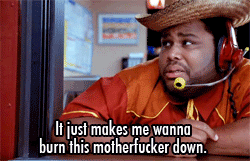 Mari: Jake tries to escape his dirty thoughts, but Edward keeps insisting that this is a brilliant plan. Or like maybe not brilliant but it might make Bella falter in her resolve a little. Jacob keeps saying how dumb this all is, mostly because it won't work, not because they are out here making plans to wife share without any real thought to what the wife would want. Jacob thinks that he can't take more rejection from Bella and Edward says pain isn't a high cost to save Bella's life. Except in this instance, the pain would mean Jacob failed AND got rejected again so your logic is flawed, Edward.
Catherine: The fact that he even CONSIDERS this. I just…? And the real argument against it is "Oh, she'd never go for it." Not, "What's wrong with you? That's an incredibly fucked up suggestion." Edward's baiting Jacob into helping him by suggesting letting him have sex with his unwilling wife. AND JACOB IS TAKING THE BAIT. THIS IS A REAL BOOK.  
K: The more you think about it, the worse it gets. Especially when you think about the fact that it was probably added to give the Bella/Jacob shippers a small glimmer of hope as their ship sank to the depths of hell.
Annie: Not to mention the fact that the 'plan' is to TRICK Bella into aborting her baby, by offering to let or make her have sex with Jacob to create a new baby to replace the one she conceived with her husband that's slowly killing her from the inside? Ummmm. What the actual fuck.
Mari: Edward keeps begging and even throws in an offer to let Jacob kill him if Bella dies. They shake on it.
And we'll just end with that always classic and wonderful thought that Stephenie Meyer wrote this on purpose and thought it was romantic and good.
GOOD BYE.
Next time on Breaking Dawn: Jacob makes Bella an offer she most certainly can refuse in Chapter 10.