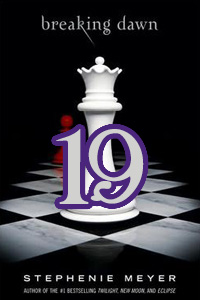 Hi, hello! Remember when we were cute and recapped a whole Twilight book in a month? Ha ha ha, welcome to Breaking Dawn. (I said that in my head like "The Reynolds Pamphlet.") ("Have you read this shit?")

I was definitely the delay here as it was my task to edit the video below. But the delay really happened because it took full freaking weeks to read this chapter. I'm not joking.

On the bright side, A VIDEO!