Previously: Matt and Foggy have a new law firm and Matt fights real good!
—
Cut's Man
Marines: Alley. Bloody dumpster. A young on his way to take out the trash finds a bloody guy in the dumpster instead, so he understandably drops the trash bag and runs. Hopefully for help, but I wouldn't judge the kid if not. This is an awfully murder-y alley. The bloody guy in the dumpster? It's Matt and he's not doing so well.
JUSTICE AND WAX!
After the credits, the young man DID go for help and he brought Rosario Dawson back so he's actually the best kid that ever was. Feel free to bring Rosario Dawson to me in my hour of need. (J: Ditto!) (A: Same.) She and the young man lift Matt out of the dumpster and bring him up to her apartment. She tells the guy to go upstairs and tell no one, not even his mother.
Rosario is clearly kind of spooked by having a nearly dead guy in her apartment, but she's also a medical professional with a doctor's bag on hand. She starts checking out his wounds, she takes his pulse, and tries to test his pupil's reaction to light, but they don't move. She pauses for a moment, but keeps assessing. Since it's all looking like bad news, she dials someone for additional help, but just then Matt comes to. He tells her that he can't go to a hospital because the bad people will find him and kill everyone to get to him. Despite Rosario's warnings, he lifts himself up and says he has to go. And then promptly falls on his face because of the multiple stabs wounds.
Jessica: I like how Rosario's like, "sure, leave if you can" but gives that knowing look, and sure enough he hits the ground.
Annie: I love Rosario forever and honestly was so glad she finally showed up. I know, it's only been an episode, but let's be real. I chose to watch this for her.
Mari: As I'm learning is a thing for him, Matt falls right into a flashback. Matty watches his father get beat pretty badly at a match he was highly favored to win. He shuts the TV off and walks to the kitchen to sit and wait while listening to his neighbors argue loudly. At some point later, his dad wobbles home. Matty jumps up to greet his dad and give him sage advice about keeping his gloves up during a fight. Papa is in rough shape. His face looks both beat and cut up and like he motorboated some mud. Matty brings out a little med kit and OMG HE'S GOING TO MAKE THE KID STITCH HIM UP. And MY GOD, HE GIVES THE KID A SWIG OF SCOTCH FIRST. What in the name of unholy, negligent parenting…
Annie: Sandy Cohen would be so disappointed in Matt's dad. This is not how you win at parenting.
Mari: Matty gets to stitching his father up with like no anesthetic at all and also there is still dirt and grime all over his face. In order to distract us from this questionable parenting, Papa ask Matty if he finished his homework. (J: Nice try Mr. Boxing Dad but that does not make up for the other stuff!) Matty asks if they'll have enough to pay the rent and they will because turns out that Papa got a lot of money for losing. Papa sends the kid off to bed, sans bottle of Scotch at least, and then looks very mad/sad about having lost on purpose.
Present. Karen is picking up around the office. Foggy is singing loudly and badly in the background and she yells that she's still there, you know. Foggy comes out good-naturedly embarrassed and asks what Karen is still doing there. She returns the question, seeing as how they have no clients and are young people. Foggy says that he's awkward and unfashionable, which are two things that don't apply to her. That takes her aback a bit, but then she more seriously says that she just doesn't want to go home. That's legit. A guy died there.
Foggy says they can't stay at the office all night and suggests hopping a few bars. She agrees and additionally suggests inviting Matt along. Something tells me that isn't what Foggy had in mind…
Matt wakes up on Rosario Dawson's couch, still in a lot of pain. He tries to move but she tells him, yo. Don't. She got the bleeding to stop, but doesn't know how bad the damage actually is because he still refuses to go to the hospital. And also, his eyes are non-responsive to light so either he's blind or really worse off than she thought.
Rosario wants to know how a blind guy in a mask ends up in a dumpster, but Matt won't share any details, especially since Rosario knows what his face looks like. (J: So much for that mask…) Matt asks if she's a doctor and she hesitantly says that she's something like that. Matt wonders why someone who found a bloody man in the dumpster wouldn't call the police. She's quiet on that front too and will only offer her first name: Claire. I promise to only call her Clairesario when I start typing Rosario and have to go back and fix it. (J: Amazing.)
Claire decides to call Matt Mike after an ex-boyfriend who was also good at keeping secrets. Matt reaches out for her hand and thanks her sincerely. She tells him to rest 'cause that's probably a good thing to do after multiple stab wounds.
Matt's version of resting is falling into another flashback, this time of him in the hospital, after his encounter with Generic Radioactive Stuff. He's panicking because he can't see. Papa tries to calm him down, letting him feel his face and trying to remind him that he was in an accident. Matty doesn't stop freaking out.
Matt, in the present, gasps awake. He can't breathe. Clairesario rushes over and figures out that he's got air in his chest and his lung is collapsing. The solution is to stab him and let the air out and I wince in sympathy pain. His breathing returns to normal. Claire is like, "cool, but like what happens if you die here? Why should I keep keeping you on my couch?" Matt tells her about the boy that's been kidnapped by the Russian human traffickers. He thought he was being so smart, catching up with them so quickly, but it was actually a trap. They were waiting for him and the boy wasn't even there. Claire is kind of confused about how Matt is tracking down super bad guys without being able to see, but Matt tells her there are other ways to see.
Cryptic talk is paused because Matt can hear someone who smells like cigarettes and cologne going door to door. Claire is wigged out, but does quasi-compliment him on his ability to take a beating. Matt says he gets it form his daddy, and flashes to post-accident Matty, reading Braille while waiting for his dad to get beat up in the ring. Papa (whose real name, Jack, I just register for the first time…) gets called over by some scuzzy boss types. They've got him a big fight, but since odds are in Jack's favor, they want him to throw the match. Jack is obviously less than thrilled about that and tries to pass, but Scuzzy Bosses guilt him into doing it for Matty and for money. Jack agrees. Matty hears the whole exchange with his enhanced hearing.
And again in the present, Matt arms himself with a dinky knife, apparently convinced he's in knife fighting shape. Clairesario convinces him to just go hide like a damn normal person and she'll get rid of whoever is going door to door. (J: Yeah, I'm with her. Please don't get knife-fight blood all over my front door area please, mystery man. That's just rude.) (A: Matt has the most questionable ideas sometimes.) Matt hides and Claire answers the door. It's supposedly a detective looking for a black masked perp who robbed a bodega and fled on foot, leaving a blood trail that led here. Clair says she's definitely not seen anything suspicious and the detective leaves easily.
Back inside, she tells Matt there was no reason to get all stabby, but she's wrong, because Matt knows that faux-tective didn't even believe her. Matt struggles outside, grabs a fire extinguisher on the way, and waits by the railing. He hears faux-tective rushing down the stairs, speaking to someone on the phone in Russian. At the precise moment, Matt lets go of the extinguisher and knocks faux-tective out. He pulls Claire back because he can hear someone watching them from above. It's just the Young Man, Santino, from early. Santino is spooked and runs away. Matt sends Claire after him because they are going to need help bringing faux-tective onto the roof where the neighbors won't hear him scream. (J: Yeesh.)
Bar. Foggy is calling Matt again, asking where the heck he is. This is apparently a regular spot for them, Josie's, and he's introducing Karen to it. At the bar, Foggy explains that the city has been trying to shut this place down for years, but Foggy helped Josie with the liens and now they drink here for free. Ish. Josie doesn't seem to agree on the free part. Karen and Foggy drink some mysterious alcohol and flirt really awkwardly. Foggy does this whole, "oh gosh are you in love with me?" bit and I probably cringe harder than I did when someone's lung was collapsing. Second-hand embarrassment is real in my life.
Jessica: I admit I didn't like Foggy at first, but I'm personally on episode 5 right now and like him a lot better, and looking back at this episode now, find him much more endearing than at first. I think he just hadn't earned it yet. Luckily, that changed! (So, spoilers, I guess?)
Annie: I wanted to like Foggy so bad, because in my mind he was still Jesse from She's All That… But this is just awkward and awful and I'd like him to please stop this sad flirting with his tropey admin assistant. Please.
Mari: Tropey Admin Assistant is her official title for the time being.
Foggy asks Karen if she wants to talk about what's ailing her. She says no, but Foggy pushes. And she gives in pretty easily because what's ailing her is the fact that she's got a dead man's blood stain on her carpet and there is also a dent in the wall from when someone tried to murder her. Those things would bother me too, you know?
Foggy offers to get someone over to fix the wall, but Karen says it's not the apartment. When she looks at this city now, all she sees are dark corners. In a room like this, all she sees are threats. Foggy tries to help by pointing out all the people he knows in the bar who are totally not threats. It's one part sweet and two parts white male privilege 'cause all I see are still threats, but okay. Karen seems comforted. Plus, he tells her that they can stay out all night if she doesn't want to go home and they choke back another shot.
Roof. Matt has tied up faux-tective and Claire is still wigging. She says this isn't what she signed up for and Matt is kind of snippy with her, which, bro. STAB WOUNDS. COLLAPSED LUNG. Show some respect.
Jessica: Also, she did help him carry him up there, so…
Mari: RESPECT.
Claire doesn't want to get into all this with faux-tective right there, but Matt assures her that he's out. Claire is like SEE? That's the creepy shit you do. Smelling cologne through walls and hearing consciousness and suffering a lot without complaint. Matt smiles and says that last part is Catholicism. I read about how Matt's Catholicism is brought over right from the comics and so I feel like I'm going to stop and clap a little whenever it's mentioned. Hooray adaptations!
Claire asks if she's supposed to take it on faith that she's on the right side of the masked man/tied up guy combo. Matt says that you don't carry a masked bleeding man into your apartment on faith, so Matt is curious why Claire helped him. It turns out that Claire is an ER nurse and over the last weeks, she's heard multiple stories about her patients being helped by a masked man. She wants to believe in what Matt is doing but she's having trouble with the tying up people thing. Matt tells her not to give into her fear because if she does, men like faux-tective win.
Jessica: As an aside, can I just say that I love the term "faux-tective"? Yep? Ok… Carry on.
Mari: A nickname that may soon go to the Snark Squad Nickname Graveyard, but I'm confidence we'll be able to use it again in the future.
Flashback. Matty is at the table reading Thurgood Marshall and being On Brand about justice and stuff. His father, meanwhile, is opening a package that has his new gloves and… fighting robe (?). Matty asks to touch it and watching his son gives Jack feelings face. Things only get worse when Matty says it's a good thing the fighting robe is red so it'll blend in with the blood. Jack asks who said he was even gonna get hit. Matty points out that they are Murdocks and they get hit a lot. But they get up again, at least. Jack's feeling face intensifies.
Later, at a payphone in a gym, Jack calls a bookie and wants to change his bet: all on Jack to win by knockout. He instructs the bookie to cash out quick and to deposit the money in a specific account, under the name of Matthew Murdock. After he hangs up with the bookie, Jack places another call. A woman's voice plays on an answering machine. Jack says that he's about to go be himself, which doesn't always end well for him. He tells the woman that Matty will need her more than ever, which is probably unfair, but Matty is a good kid. And he deserves to hear people cheer for his dad at least once.
Foggy and Karen are very drunk. They are banging on Matt's door, but obviously Matt is not there.
Foggy and Karen leave and walk down the street together. Karen says they can go home now and Foggy jokes that they can never go home because bad men are lurking in every corner. I know he's trying to be sweet and funny, but I hate this diminishing of her feelings, especially someone ACTUALLY TRIED TO KILL HER. (J: Literal. Bloodstains. On carpet.) Karen seems to love it, though, so whatever. They talk about the city they love and we pan over to where Matty is waiting for faux-tective to come to.
He finally does and he sees the masked man and Clairesario in a hoody/mask combo of her own. Matt says that he's going to ask faux-tective some questions, he will most definitely know if faux-tective is lying, and things will go badly. Matt asks where the boy is and faux-tective says he's dead. Matt punches him. You would think all that time waiting around, he could've found a stick or something to spare his hands. (J: Sorry, practicality. He's got the boxing in his blood.) Faux-tective amends that if the boy isn't dead yet, he will be soon. They kidnapped him for the purpose of luring Matt and planned to sell him off after killing the masked man. Matt punches him again, this time for just being awful.
Of course, the punch hurts Matt a lot, on account of those stab wounds. Faux-tective gives a mini-bad guy speech about how even if Matt finds the boy, there will others kidnapped. And even if Matt kills faux-tective, someone will be assigned to take his place. Faux-tective taunts Matt, inviting him to keep punching though, and see who goes down first. Matt looks primed to accept that invitation, but Claire has a better idea: she passes of the knife from earlier and tells him how to stab the guy in the trigeminal nerve. Wikipedia says that it's the nerve "responsible for sensation in the face and motor functions such as biting and chewing." Thanks, Wikipedia! Not that I need the extra detail because you had my OW at "stab."
Matt does the stabbing and faux-tective screams a lot. Matt says that sure, they might replace him, but he'll find that replacement and torture him too and eventually someone will tell him what he needs. Matt cuts him down and CARRIES HIM to the edge of the roof. Excuse me sir, you are stabbed.
Matt gets all growly and tells faux-tective that he isn't just doing this for the kidnapped boy. He also happens to enjoy hurting people. (And long walks on the beach?) (A: Red flag, red flag. Tell me again why he's so popular with the ladies?) Matt pushes him over the edge and demands to know where the boy is. Faux-tective gives in: underneath Troika Restaurant. Matt pulls the guy up, and like a man who has no will to live, he starts taunting Matt about how they will be waiting to kill him and the boy will probably die anyway. Matt reaches out and pushes him over the edge. Claire freaks out, but it's okay, because Matt can hear that the guy will live (?).
Jessica: Boo. Either pull a Mal and kill him or don't push him over. You don't get to do both, gravity is a real thing, writers!
Mari: Matt tells Claire to grab her things and GTFO. The mask thing was just for effect, but faux-tective knew that Claire was lying when she opened her door. He'll be back with more people. Claire says she can go to her coworker's house and Matt asks for the address. If he makes it through the night, he'll need help getting patched up. Claire shares and he thanks her. She tells him that she doesn't believe that he enjoys this, like he said he did. Matt is like brooding through his mask, I swear, and he struggles away.
Jessica: Batman isn't the only one who can brood through a mask!
Mari: Flashback. Jack is in his spiffy new fighting robe. At home, Matty listens as his dad owns the fight and knocks the other guy out. We cut to Jack rushing into the locker room, in a pretty big hurry, but not a big enough one to not stop and listen to all the people chanting his name. Matty is waiting for his father at the kitchen table, as he does, but he's woken up by a gunshot. Her rushes outside and runs past police officers to find his father dead in an alley. A dead parent in a superhero origin story?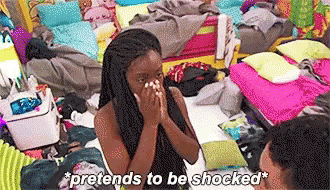 Annie: I've never understood why it's superhero origin story 101 to have a dead parent or parents. But it's a thing so much that whenever I meet a superhero parent in comics, TV, movies… I try not to get attached, because I know their time is up.
Mari: Their time was up before it started, really.
In the present, a Russian man brings the kidnapped kid some food. In another room, a bunch of baddies are playing cards. One of the men gets up and goes into another office down the hall. So, lots of room, a substantial amount of people.
We watch the end of the hall for a bit, the music building, before a very stabbed man in a black mask appears. He walks slowly, carefully listening at the first door before busting in and beating everyone inside. The poker game men come out and join the fight. He takes them all out and collapses a little, but has to get back up because the men get back up to keep fighting. He goes through a few rounds of knocking them all down to only have some other guy stand and try again. Each time, Matt stumbles and struggles a little more and even though you know he's going to get out of this, the tension is high right now. There is a spinning kick that looks like it might be the end of Matt, but he rallies again.
He's down to two people and they fall into one of the open rooms, but we stay in the hallway. All we hear is glass shattering and foley punches. The bad guy pushes Matt out of the room and up against the wall, but still, he manages to regain the upper hand and knock that guy out. Another guy at the end of the hall look like he's stirring and Matt does this flip kick that lands him on the floor. The final few punches he lands look like they hurt him just as much as they hurt the bad guy. And indeed, with his final punch, he trips over a body and probably hates his life.
Matt gets back up again and finds the boy in the back room. He tells the boy he doesn't have to be scared. He picks him up and carries him out, shuffling over bad men and broken doors.
In an episode that featured the non-revelation that Jack was murdered (like honestly) and the introduction of Rosario Dawson (we needed her after the one note Karen was introduced on), I think the thing that will stick with me is the single-shot fight sequence at the end. It's funny because in the first episode recap, I think it was only Catherine who mentioned the punches and kicks (okay, fight choreography) but hot damn. How can you watch that last scene and not be impressed by the look and feel of what they created. As unreal as it is to have Matt taking on all these men already in a terrible state, they made it so real and so high stakes by showing us his pain and stumbles and trips. Additionally, they actually made the bad guys stand up and come at him again and again and again. It was as visually interesting as it was painful to watch. I loved the way the camera stayed focused on that hallway, looking at the end where the boy was, which was Matt's goal this whole episode. Find the kidnapped boy and throughout this final scene, even as Matt came in and out of our view, the camera was showing us the end game. It was almost like an additional reminder that Matt was going there, regardless of the shape he was in.
Next time on Daredevil: Foggy and Matt are back on a case and Matt thinks someone is lying in S01 E03 – Rabbit in a Snowstorm.