Previously: Tessa accepted a dinner invite from Papa de Hardin.
—
Marines: We join Tessa running after Hardin just after he tossed a chair in a frozen yogurt establishment.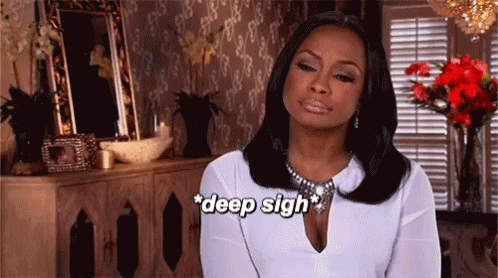 Hardin suddenly turns around and screams, "what the fuck was that?" He's causing such a scene that people are stopping to stare, but that doesn't bother Hardin one bit.
"What kind of game are you trying to play here?" He moves toward me. He is angry– beyond angry."
That's scary. I mean, Tessa previously told us that he turns around so suddenly that she almost crashes into him, so they are already standing pretty close to each other. And he's yelling and moving toward her AND THIS IS SCARY AND PHYSICALLY INTIMIDATING.
Samantha: Yep. This whole scene I kept waiting for the owners of the yogurt establishment or an onlooker to call the police. This is beyond alarming and into NOPE.
Mari: Tessa tells Hardin that there is no game here. It was just obvious that Papa de Hardin really wanted him to come over and he was trying to "reach out" and Hardin was being so "disrespectful." I mentioned last recap that Tessa is wrong (but Hardin is a dick), but just to reiterate, this is disgustingly presumptuous of her. I mean, I'm sure it was uncomfortable for her to be caught up in that exchange, but she's assuming a whole lot about a father son relationship, based on like 5 interactions she's had with Hardin, all of which have ended terribly. Go fix your own relationships TESSA.
Samantha: What's that I hear? A difficult mother relationship and a boyfriend you keep cheating on?
Mari: Those are the ones.
Hardin keeps yelling so loudly that the veins in his neck bulge. He thinks maybe Papa de Hardin should've reached out to him back when he was abandoning his family. Tessa tells him to stop swearing (not to stop yelling or getting in her face…) and explains that sometimes people make mistakes like abandoning their family but sometimes they make up for it by giving you a room full of clothes at their house. Something like that.
"You don't know shit about him, Tessa!" he screams and shudders with anger." 
SHUDDERS WITH ANGER. WHO DOES THAT?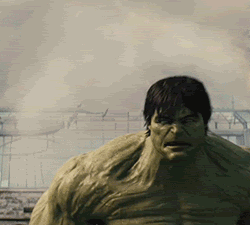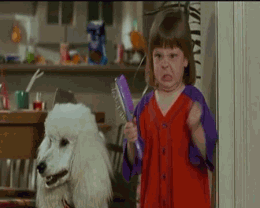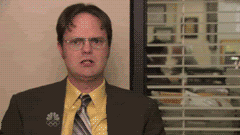 Samantha: Oh this looks fun.

Mari: Hardin is hulking out, or whatever, because his dad lives in a mansion while his mom works 50 hours a week and struggles to pay the bills. Did she sign a pre-nup? Is she mismanaging her alimony? Did she cheat? I don't actually care about any of these questions. Hardin gets in the car and Tessa has to scramble in after he because she's scared that he might just drive off without  her. (S: Seriously, just let him and call a Lyft.) "So much for our argument-free day," Tessa obviouses.
They ride for a little bit in silence and part of Tessa wants to keep it that way and the other part shows us just how unaware Anna Todd is of the characters and relationship that she created:
"But part of me insists that Hardin needs to understand that I will not be yelled at; that is one redeeming quality I give my mother credit for. She showed me exactly how not to be treated by a man."
Honey, baby, child. He has been treating you this way SINCE THE BEGINNING. Also, your dad presumably mistreated his wife because of his alcoholism and Hardin has displayed alcohol-influenced aggression. So please. Stop. (S: I am genuinely concerned with Anna Todd's brain functions.)
Tessa feign calm and says that she will indeed mind her own business but also that she is accepting the invitation that night whether or not Hardin goes. He yells about that. Tessa says maybe she should call Zed and see if he is free for a dinner with Hardin's dad (?) (S: lolol) and Hardin yells about that, but also jerks the car so hard on a busy road to get to the shoulder that he sprays up dirt. I mean, we could count all the ways he endangers her life, but maybe it's enough to say "too many."
Tessa yells at him now, asking what is wrong with him. He yells back that she not only accepted this dinner invitation on his behalf, but now he's bringing Zed into him. Tessa makes fun of him for not telling all his cool friends that Landon is his step-brother.
"He is not my stepbrother, for one. And two, you know that isn't why I don't want Zed there." His voice is much lower now, yet still thick with anger. But through the chaos in the car, that bubble of hope grows again at Hardin's jealousy. I know his feelings are more of a competition thing than actual concern over my being with him, but it still makes my stomach flutter."
Hey, remember shuddering with anger?
He literally just threw a chair, yelled at you a lot and whipped his car onto the side of the road to yell at you some more TELL YOUR STOMACH TO STOP IT. (S: Those butterflies might actually be the yogurt about to make an escape.)
Tessa keeps up this stupid ruse and tells Hardin that if he won't go with her, she'll have to invite Zed. She tells us though she would never do that, in case we were confused about what is going on here. (S: Well this isn't manipulation at all or anything.) Hardin uses his inside voice to tell her that he really doesn't want to go have dinner with his dad's new family. He avoids them for a reason. Tessa "lightens her tone" and says that she won't force him to go if it will hurt him, but she would really like it if he could go with her because she's going to his family dinner either way.
She's awful. Also "force him to go" wow. These two.
Tessa's mind and heart are spinning (?) because she's gone from yogurt establishment violence to in the car violence to now being calm again what a rollercoaster. Hardin is now stuck on the fact that she doesn't want something to hurt him. He asks why she would care and his eyes are pleading but Tessa can't say the words because he will use them against her. I guess she's referring to words like "because I love you!" and not "because I'm not a monster?" She can't say she loves him or cares about him because then she will because like those annoying girls, "the kind of girls who Steph" told her about. The kind of girls who have feelings, I guess. Wow. Awful. Hate those girls. (S: Looks down at #TeamFeels shirt awkwardly…)
Finally, Tessa just says that she cares about how Hardin feels. The moment is interrupted by her phone ringing. It's Noah. You 'member Noah. 'Member? Tessa ignores the call obviously and that makes Hardin smile. This is a great time for her to slide in and ask if he's going to his family dinner with her. He says no, still, because he's got plans any way. Tessa says she doesn't even want to know if those plans are with Molly (*fist shake*) so I'm sure she'll ask about it in approximately one paragraph. Tessa asks if he'll be mad if he goes to his family dinner without him. She admits that it's a little weird, but Landon is her friend and she was invited. Hardin says he's always mad at her, but he says it with a smile so it's a big a joke. She jokes back that she's always mad at him too! Ha ha ha! So much anger!
Samantha:
Mari: They get going again and Tessa says that argument blew over more quickly than she expected. Some how that leads her to thinking that Hardin is more used to constant conflict than she is. She prefers they spend time together not fighting. She prefers it, but she is obviously still willing to spend together fighting.
Oh, hey, it's a new paragraph so it's time for Tessa to ask Hardin about his plans tonight. Hardin asks why she wants to know and these two are such little shits. Tessa has to be like, "uh, you mentioned plans so I'm asking?" before we even get to the stupid fucking answer, which is that there is another party that night. They have parties every Friday and Saturday. Tessa is #deep so she asks if it doesn't get old doing the same thing every weekend with the same drunk people. Hardin says it does but they are in college and he's in a fraternity. "What else is there to do?" Tessa suggests not cleaning up after drunk people and Hardin says he just hasn't found anything better to do with his time.
Samantha: *eyebrow waggle, shoulder nudge* I bet he has now, huh? Geddit?
Mari: Congrats to Tessa if she eventually becomes the better than cleaning up after drunk people thing to do with his time.
The rest of the drive is quiet. It would be a perfect place to end the chapter according to Todd logic, but the chapter gods have looked down upon me this week and it goes on. (S: Yeah, damn, this shit is long.)
Tessa walks alone to her dorm room and she's flustered and emotional. She gives a revisionist history of how much fun they had and how they mostly got along for the duration and wonders why she can't have a great time like that with someone who actually likes her, like Noah. If you'll recall, Noah even sucks at watching movies. You 'member.
When Tessa gets back to the room, she's surprised to find Steph there. I feel like we always get told she's not there…. except all the times she is. I feel like we get told she's there (surprise!) more often than not. Tessa tells Steph about not finding a car, but leaves Hardin's involvement out of it. Except that we just spend a single page with no Hardin so, whatdya know. Knock knock knock. It's Hardin!
Steph is rude to him, on account of last she heard he sucked. Tessa outs herself by asking if she left something in his car. Steph GASPS and I'm gonna say that "revelation" is not a good enough reason to gasp. (S: We need a new tag around these parts.) Hardin is actually here to offer Tessa a ride to his family dinner tonight since she didn't buy a car. Tessa is so shocked by the offer (and distracted by him playing with his lip ring) that she doesn't answer for a bit. But then she says yes, of course. They smile at each other and he says he'll be back at six-thirty.
Once he's gone, Steph asks what the heck that was. Tessa doesn't know because that was so! confusing! I'm not sure what part of his behavior is still confusing to her. He might have highs and lows, but they are pretty consistent and also he's offered to give her rides a million times now. Steph is just here to say what a big! deal! it is that Hardin came here and seemed nervous! Tessa tells her the whole real story of movies and car shopping, mostly so Steph can say what a big! deal! it is that Hardin spent the night. He has nightmares (like Christian Grey) and doesn't like anyone sleep with him (like Christian Grey). (S: I wonder if he's into tampons…) Steph asks what Tessa's done to him and she thinks for another paragraph about how surely he couldn't possibly like her! And surely he is just faking it!
Much like Bella often did with Jessica, Tessa changes the subject and lets Steph talk without actually listening to her. She talks for an hour and a half, apparently, and then it's time for hair and makeup. Another hair and makeup scene. Tessa decides on her maroon dress because she thinks it's appropriate for a family dinner:
Steph does convince her to wear lace tights and high heels with it so I hope everyone is wearing jeans at this family dinner. Hardin shows up as scheduled and tells her she looks nice. Steph jokingly tells them to have fun and they flip each other off.
We end the chapter just before the next car ride because we all know how important car rides are. (S: I'm doing car rides wrong IRL.)
Next time on After: A car ride in Chapter 46.