Marines: It's incredible to me that we are back here again for Fall TV, especially considering that we are struggling to get through season 1 of Designated Survivor, but I'm getting ahead of myself.
In 2014, Sweeney and I went on a vacation and thought up this thing (while sitting in a Parisian apartment sipping 5 euro wine…) where we would let you all vote on the new fall TV show you wanted us to watch and recap. That year, you all voted on Gotham (which we rage quit) and we chose to do How to Get Away With Murder, the runner-up (which we bored quit). In 2015, you chose Supergirl, which we are still recapping because although it isn't great, it is easily snarkable and digestable. In 2016, you all chose Designated Survivor, which we are also still working through. That's probably worse than Supergirl, perhaps because it takes itself more seriously and also it doesn't know what it is. I'm not sure what to say about this mixed success. I mean, we are a website that often snarks bad things so the quality of the shows doesn't necessarily say much about whether or not they belong on here, you know?
My point really is that you all have made some choices.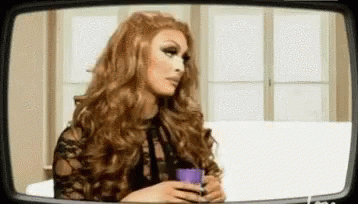 AND I'D LOVE FOR YOU TO MAKE SOME AGAIN!
I've rounded up a group of volunteers who committed to this project without knowing what, exactly, we'll be recapping. I'll be joined by Sweeney, Dani and Jessica.
Below, I've included a playlist of trailers for you to watch. Under that, a poll. You are to choose your top 3 favorites for your friendly, neighborhood Snark Ladies to recap. The poll will remain open until September 1, 2017. Feel free to to discuss in the comments.
And pray for us. To the old gods and the new.
POLL NOW CLOSED
BONUS POLL!
Lots of things are coming out midseason. If you had your pick from these, which would you like to see the Snark Squad recap? (I'm not saying we will… but just in case…)
POLL NOW CLOSED
We'll announce the results at the end of the month!
♥
The Snark Squad