As we try to do every year, below you'll find quick first impressions on this season's pilots. Knee-jerk snark, if you will.
—
The Orville on FOX (Thursdays at 9/8c)

Recapped: 
Star Trek
made by Seth MacFarlane.
What Mari thinks: I kind of hate Seth MacFarlane? It's a little unfair since I haven't watched anything by him, but what little I've ever seen of MacFarlane, I've hated. I'm also not a Star Trek fan. Basically I'm saying that I was the exact wrong person to watch this show.
And yet, I was mostly confused by my feelings regarding this show. I didn't hate it as outrightly as I expected, but there was something here that was difficult to pinpoint. It wasn't funny enough, sincere enough, or enough of a satire? It was bland and a little more by the book than you would expect?
I was confused. I can only say that this will appeal to anyone who wants to see Seth MacFarlane in space. ¯\_(ツ)_/¯
D
What Annie thinks: I've hated Seth MacFarlane ever since he guest starred as a whiney asshole in one of my favourite shows. But I have liked the various Star Trek franchises, so I'm 50% the right person to watch this show!
For me, the show very much felt like Seth MacFarlane really wanted to be on Star Trek and since that was never going to happen, he made this show to make all his dreams come true. I was excited to see Adrianne Palicki (from Agents of S.H.I.E.L.D) and Penny Johnson Jerald (from Castle) in the cast and I didn't hate the show. I was expecting it to be all dick and fart jokes, but it wasn't MacFarlane's normal brand of 'comedy'. It wasn't the worst thing I've watched.
C
Overall grade: C-
The Brave on NBC (Mondays at 10/9c)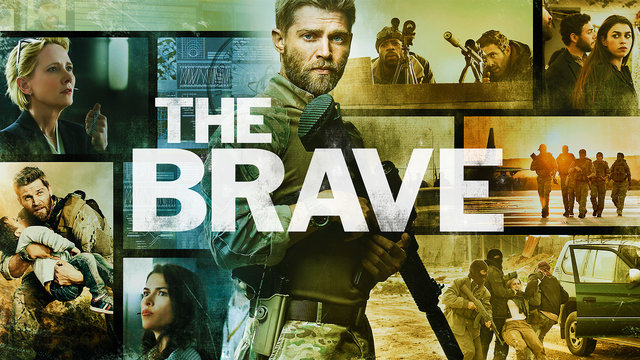 Recapped: 
Law & Order: Good Looking 
Special Ops Squad.
What Mari thinks: This was about as generic as a generic pilot could be, though it wasn't offensive nor did it have any obvious missteps. It is everything you would expect it to be if you spent about 5 seconds glancing at the graphic above: good looking people on v serious missions, guns, bad guys, and the kind of far away looks that suggest some tragic backstories that are certainly not explored beyond casual mentions in the pilot. There were a few moments near they end that I felt a little tension, but they were mostly of my own making. That is, I started to wonder if maybe there was some twist coming for us– something that would spin this basic premise into something else. It never came and it never happened. And I'm not sure that I would tune in again to see if this show develops a personality past episode 1.
C
The Good Doctor on ABC (Mondays at 10/9c)

Recapped:
Like House but with way more feelings.
What Samantha thinks: Okay lemme preface this with two things. 1. I knew literally nothing about this going on beyond its title. 2. I have a WEAKNESS for medical shows. I love them. When I found out that it was about a surgeon who is autistic I became nervous. I didn't want them to mess it up. I don't know how to feel about Shawn also being a super genius, which tends to be one of the only ways Hollywood portrays Autism and the only way that it's "okay".  There also seemed to be an abundance of douchey men and no one but Shawn was especially likable? The flashbacks were also hella brutal and intense, and I'm not sure how necessary that was. I know I just listed a lot of negatives but it was also well done, Freddie Highmore was great, and I love seeing The West Wing alums doing anything. I hope that it ends up doing good and finds itself. Do no harm, amiright?
B-
What Mari thinks: I'm… torn. I don't feel like I can comment on the rep fully because I'm not on the spectrum. I will say that it felt a little stereotypical and inspiration porn-y, though there's a chance some of that will settle past the pilot. In general, where House had his dry wit and cynicism, this show seems to have an awful lot of… schmaltz. I thought Highmore did a good job with his material and in general, everyone gave good performances. I thought the pacing was off and the decision to frame the episode with the board meeting was unnecessary and interrupted the flow of the show. I'm with Samantha about the brutal flashbacks and how many were included overall. These all seem like things, though, that all tie directly back to it being a pilot. There is hope for that to settle, but it left the pilot with lots of pros and cons.
C
Overall grade: C+

SEAL Team on CBS (Wednesdays at 9/8c)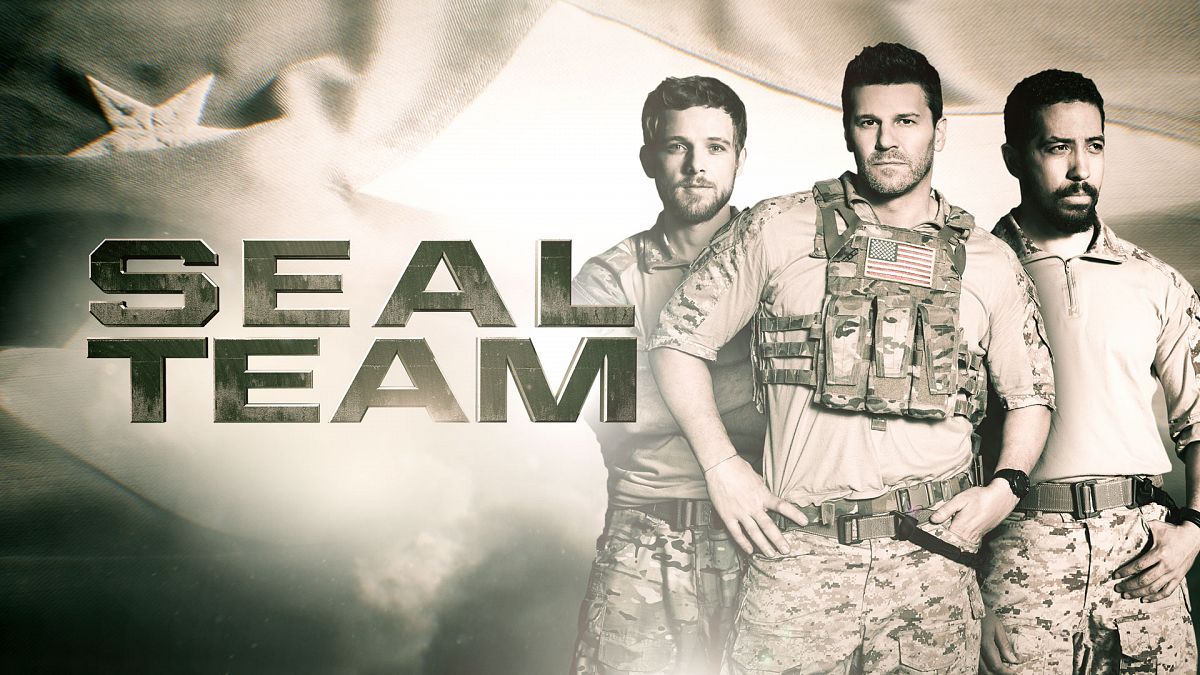 Recapped: 
A team. Of SEALs.
What Mari thinks: I haven't watched David Boreanaz in anything since we finished recapping Angel. If you thought I could at all talk about this show without mentioning Angel, hello, nice to meet you. Perhaps the best place to start actually reviewing this is to say that I also sat through The Brave. Comparatively, this felt much more layered, and it sold the kind of investment in its characters that The Brave completely failed on. In essentials, this is exactly what I expected it to be: highly trained and talented Navy SEALs doing mission things and brooding. And guys, if Angel, sorry, David is good at one thing, it. is. brooding. He really ties together this drama as the grizzled, sad team leader, struggling through his personal life and some past trauma. Is this ground-breaking? No. Will I keep watching? I'm not sure. But between The Brave and this, I'd definitely say this one seems like it'll be most worth your time.
As an additional side note, someone says "5 by 5" in this episode and I SQUEED.
B+
Will and Grace on NBC (Thursday at 9/8c)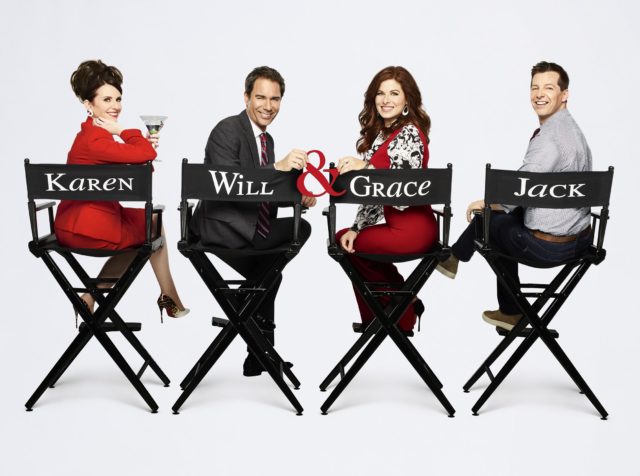 Recapped: 
It's…
Will & Grace
. Again.
What Annie thinks: Full disclosure: I fucking loved the original Will & Grace. I recognize there were some problematic things about its first run (like… are there only 2 POCs in New York City? And one of them is Karen's housekeeper? Come ON, guys.), but I enjoyed the show. This revival is kind of everything I wanted. It was cheesy and it had stupid and predictable jokes, and fun political digs. And it featured a guest appearance from Anthony Ramos.
I even give them a pass with their Dallas-esque way of dealing with where the original series finale left off, because it was exactly the kind of thing that made sense for Will & Grace.
I think Diva described it best when she called this show comforting on Twitter. The cast stepped right back into their roles and it was Will & Grace again. I hope to see them fix the problematic racist portrayals. I'm cautiously optimistic.
A
What Samantha thinks: I agree with Annie. I think the best thing the show could have done was act like "hey it's a new episode" instead of "WE'RE REBOOTING YA'LL". It was eerily nice to just watch a new episode. I was too young to watch this show when it originally aired and yet it still held that same comfort for me. The cast fell seamlessly back into place and there was an easy catharsis with all the political jokes. The only thing I'm not sure about is the "explanation" they gave for the original run's series ending. I definitely think it falls into the "just go with it and enjoy" category. I wish I felt this good after all reboots (I'm looking at you Gilmore Girls) and I full on gasped when Anthony Ramos appeared. Blow us all away, Anthony!
A
Overall grade: A
Tune in next time for thoughts on Ten Days in the Valley, Wisdom of the Crowd, The Gifted and more!