Previously: Hardin was "nice" for two seconds and Tessa got an internship.
—
Samantha: We begin with Tessa kicking herself for thinking that Hardin would be different. I mean you're not responsible for his behavior but LISTEN TO THIS VOICE AND GET OUT NOW.
She gets back to her room where Tristan is staring adoringly at Steph, a way that Hardin never looks at her. Steph asks if she's coming to the party but Tessa says that she's going to study. Okay okay, anyone want to bet on if it's Steph or Hardin that gets her to go to this party?
Marines: We keep giving each other win-less bets, why are we like this? (The point is: Tessa is going to this party FOR SURE.)
Samantha: Tessa's hurt that Hardin didn't even mention it to her and worries that he just wants to spend alone time with Molly. Steph gives her a hug goodbye and heads out and I have no idea what time of day it is. Didn't they just leave class? Whatever. (M: In the middle of all the other WTFery, I haven't paid much attention to the time fuckery. Dammit, now I'm gonna notice…) Tessa calls her mom and dodges telling her breakup with Noah. She's also surprised that Noah didn't tattle everything already, and I am once again mystified by this weird relationship dynamic between her and her past boyfriend. Once off the phone she returns to obsessing over Hardin and Molly. She obviously can't study so she calls Landon and asks about coming over for baking lessons with Karen. Landon thinks that's great and tells her that he's on his way to pick her up. Tessa notes that Hardin hasn't called so I will take a moment and say that it's good she's going out and living life . I know too well the easy obsession of staring at a phone waiting for a text. Also, Hardin sucks so much.
She turns off her phone and puts it in a drawer and uh, maybe take it with you? In case there's an emergency? I see the symbolism but, uh, my anxiety doesn't care. (M: Same. You are away from your entire family, Tessa. Take the phone, ignore Hardin. YOU CAN DO IT.) Landon arrives and they jam out to The Fray. A much more pleasant ride than pretty much all the ones with Hardin.
Karen hooks Tessa up with an apron and a mixer and they get to baking. Landon wipes some batter off her cheek and flushes so, uh, is this more forced sexual tension? Why? If it's not, what's the point of it? Eventually Landon leaves for the Many Living Room of Sports Men so that Karen and Tessa can girl talk in the kitchen where they belong. Look, I also like to bake but damn if this doesn't just read that way.
Once the cupcakes are done, Karen asks where Hardin is but doesn't push when Tessa says he's at his house. Landon comes in and they eat cupcakes, and Tessa does her bad friend thing and zones out to think about Hardin.
Mari: In the Snark Squad Discord, someone recently asked if we hate Tessa, Ana or Bella more and the consensus was that we hate whoever we are reading about right now. Tessa is the worst right now. 
Samantha: I want to save Tessa from all the internalized misogyny she's carrying around.
Landon asks her what's up and she confesses about Hardin not inviting her to the party. He tells her that she should go anyway and anyone who had Landon in the bet just won a dark horse victory! He drops her off at the party and now she's at a frat party without her phone and I am NERVOUS.
Tessa notices some scantily dressed girls just standing in the yard and realizes her cardigan and bun aren't really party attire. She soldiers on and drinks some alcohol and spots Molly sitting on Hardin's lap with his hand on her thigh and I see fucking RED.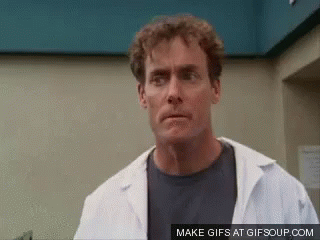 I don't know why this made me so so pissed off but I had to walk away. Probably some past relationship issues I haven't dealt with but DAMN THIS IS SO SHITTY. I hate this guy so fucking much. HOW IS HE THE LOVE INTEREST. HE IS A VILLAIN.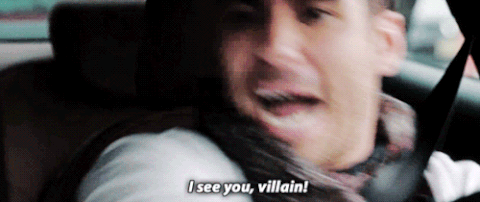 All I want is for Tessa to punch him in his stupid smug asshole face and then the book to end. I cannot believe how mad I am. I think I was fully expecting the Molly stuff to be misdirection so I was genuinely surprised.
Mari: That's what makes it doubly upsetting: Slutty Molly is painted as BAD of course and WHAT DOES THIS HARDIN BEHAVIOR ADD TO THE STORY? He's been MOONING over her nonstop and waking up from his nightmares to her and we've been BASHED OVER THE HEAD with his deep feelings for Tess and literally no other plot point for hundreds of pages. 
WHAT DOES THIS ADD OTHER THAN ANOTHER LAYER OF DICK BEHAVIOR? And for anyone hoping to defend Hardin on the basis of their lack of "official" relationship, JUST REMEMBER how Hardin acted around Noah, OKAY.
Samantha: Tessa doesn't want to cry in front of everyone and doesn't understand how she got here. Hardin moves his hand to Molly's hip and squeezes. "My eyes are locked on the boy I was falling for while his eyes are locked on her." Someone calls Tessa's name and Hardin looks shocked while Molly leans farther into him. He opens his mouth to say something but doesn't because he is a cowardly piece of shit. Zed appears in front of her and asks if she needs a drink. She looks down and realizes that she spilled her original drink all over the carpet. Maybe Hardin will slip in it and bang his head and then go into a coma for the rest of the book. Tessa decides that she's going to put on a brave face and pretend like she isn't bothered that Molly is still in Hardin's lap. She accepts the drink.
Well. That was a chapter that got under my skin more than usual. Lesson learned, also expect Hardin to do the shittiest thing, misdirection is not really at play here. I hate him.
Mari: I hate everything. Also, sorry for the capslock but only a little.
Next time on After: Truth or dare AGAIN in Chapter 59.