Previously: Some other vampires met Renesmee and it was even more boring than you'd expect.
—
K: Life at the Cullen residence is suddenly hella complicated on account of a) the house is full of vampires, and b) all the non-Cullen vampires drink people. So suddenly, Edward finds himself "lending out his cars as needed without so much as a wince" so that the non-Cullens can go out of state to murder people. What a guy, am I right?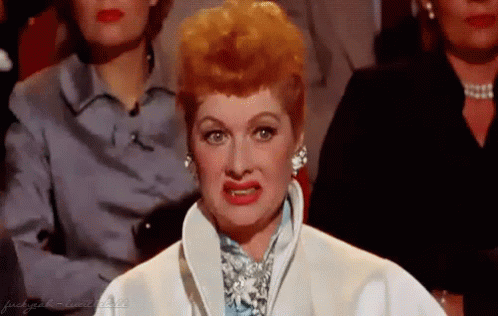 This makes Bella uncomfortable and Jacob super pissy. Not because it's hella fucked up or anything. Just because it's happening too close to the pack's borders for his liking. But he keeps his mouth shut for his infant future wife's sake. (
A: Ew and nope
).
I just read the next paragraph and had to stop and stare at the wall in rage for two minutes, something that hasn't happened since I read Captive Prince in 2016. I'm just going to give you the whole thing verbatim because you cannot paraphrase this bullshit:
I was amazed at the easy acceptance the visiting vampires had for Jacob; the problems Edward had anticipated had never materialised. Jacob seemed more or less invisible to them, not quite a person, but also not food, either. They treated him the way people who are not animal-lovers treat the pets of their friends.
I don't know about you guys, but what I'M getting from that? Is that the super white perfect characters treat the person of colour as invisible, not human, and a pet. WHAT THE FUCK, STEPHENIE MEYER. WHAT IS WRONG WITH YOU. HOW DO YOU NOT SEE HOW PROBLEMATIC THIS IS JESUS H CHRIST I HATE EVERYTHING.
Annie: Yep. Stephenie never misses the opportunity to remind us that the porcelain white vampires are perfect and Jacob and anyone 'other' than the perfects are basically animals and are lucky to be allowed to breath the same air of the perfect white people.
Marines: SO, I recently saw this video that's a little scattered but seemingly about how an undue amount of criticism is heaped on Stephenie Meyer because Twilight is meant for young girls, even though it's not that bad. I obviously had A LOT of feelings about that take. While I agree that there is and should be a line of separation between work and author, it's moments like these that really frustrate me in the direction of Stephenie Meyer. I don't think it's malicious, but it doesn't have to be. These ideas that make the Natives in her story always LESSER are there whether she meant to put them there or not. And they are awful. And I hate it. 
K: I also had a lot of thoughts on that video, namely that it intentionally over-simplified a lot of things. But lest this post turn into an endless string of those thoughts, let's just go with "Yes. What Mari said" and call it quits.
A bunch of the other werewolves go run with Sam, but Jacob can't bring himself to leave Renesmee. Cool story. Don't care. We're then treated to seven million pages about all the vampires that have turned up. Apparently Peter and Charlotte never saw a vampire kid the first time around, so they're pretty chill about Renesmee.
Carlisle sends them vampires from Ireland and Egypt. The Irish ones accept Renesmee immediately because one of them has the power to detect lies and can tell Edward's not lying. So… she's Lying Cat? Okay.
Annie: This book needs Lying Cat and the Will SO bad.
Mari: Yeah, she's Lying Cat but BORING. 
K: SO BORING.
Also, Siobhan is described as "a woman of immense presence whose huge body was both beautiful and mesmerising as it moved in smooth undulations". Which, what the fuck. That's a reeeeeeally terrible way of saying someone is fat, Steph.
Annie: To me, it sounds more like Siobhan is a human lava lamp.
Mari: Omg, she's Lying Lava Lamp.
K: Honestly, all I can think of is The X-Files episode of The Simpsons and how Scully makes Homer run on the treadmill…
The Egyptian vampires are less okay with Renesmee's existence. The younger ones come around, but the older two are all "NOPE, BYE" until the one with a non-brown person name threatens to split up their family. Which, incidentally, LOOKS NATURAL BECAUSE THEY ALL HAVE DARK HAIR AND AN "OLIVE-TONED PALLOUR" HAHAHAHA DID YOU KNOW THAT ALL BROWN PEOPLE LOOK THE SAME BECAUSE THEY'RE BROWN?? STEPH SURE DID. I HATE EVERYTHING.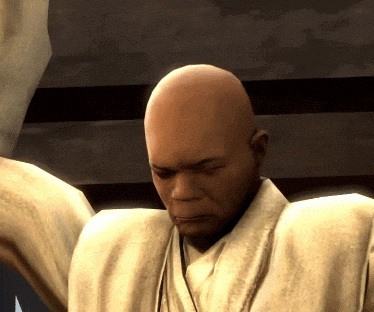 Mari: 
Wow, my mixed race family must be very UNNATURAL to her. 
K: We then find out that the one with the non-brown person name (Benjamin, incidentally, where the others are Amun, Kebi, and Tia) has the most super magical power of all the vampire powers, to the point where they've been intentionally keeping him off Aro's radar for years: he can create physical manifestations of earth, wind, water and fire. I can't decide if he's Storm from the X-Men or if he's Captain Planet. Or maybe he's the Fifth Element, a movie I should rewatch immediately because it's ten trillion times better than this horseshit.
Emmett and Rosalie send nomads. There's a blond dude named Garrett, who's instantly sold on the Denali girls. Then there's Mary and Randall, who stay to act as witnesses and debate fighting with the Cullens. I give zero fucks about any of this.
Jacob gets more and more pissy with each new vampire and bitches to Renesmee that she should make him a list so he can remember all the names. At which point we're treated to a footnote informing us that such a list exists on page 756 in case you're too stupid to keep all this straight in your head. Mostly it makes me sad because it lets me know that we're still 145 pages away from this trainwreck being over.
Mari: 
At our current rate, we'll finish in 2027 cool.
K: You guys will still be reading then, right??
Carlisle, Esme, Emmett and Rosalie return home, and a broody English vampire named Alistair turns up with them. Apparently he's as much of an introvert as I am and can't deal with people more than once a century. I hear you, pal. I hear you. He refuses to go near Renesmee and grumbles that he'll have to spend centuries on the run from the Volturi after this.
And then two vampires turn up from the Amazon and I WANT TO STAB ALL OF THE THINGS because here's how they're described:
"Carlisle," the taller of the two very tall ferine [in case you were wondering, this means savage or feral…] women greeted him when they arrived. Both of them seemed as if they'd been stretched – long arms and legs, long fingers, long black braids, and long faces with long noses. They wore nothing but animal skins – hide vests and tight-fitting pants that laced on the sides with leather ties. It wasn't just their eccentric clothes that made them seem wild but everything about them, from their restless crimson eyes to their sudden darting movements. I'd never met any vampires less civilised.
Yeah. In case you weren't quite sure if Stephenie Meyer was racist or not, she just referred to people of colour – probably Indigenous people, at that – as savage, wild and uncivilised. I just… I can't. I can't do this any more. I can't believe that there are still people in the world giving this book five stars. When does this fucking chapter end. Fuck.
Mari: Wow, Breaking Dawn just made me relate to Kylo Ren, send help. 
K: And also booze.
Anyway. Apparently Alice sent them, and there's a third member of their group who Alice told to go a different way. And then in case we hadn't had enough racism, we're told that they listen calmly to the whole "sooo we had a baby" thing "despite their fierce appearance", and are instantly taken with Renesmee because of course they are.
Zafrina, the one who got that one entire word up there before and then says LITERALLY NOTHING ELSE, has a pretty stinking cool power. She can make you see whatever she wants you to see. For example, she makes Edward think he's completely alone in the jungle, except that he knows he's not alone because Bella's in his arms. Vom. Renesmee is super taken with the "pretty pictures" and basically uses Zafrina as her personal Viewfinder. I hate this so much.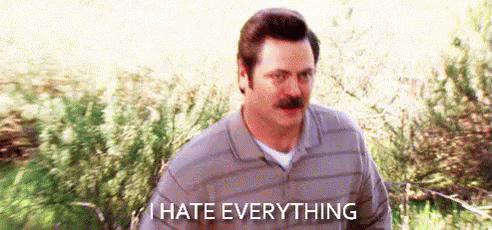 Now that we're done introducing all these vampires who'll never say anything, Edward starts training Bella on how to fight. Except that he's shit at it because he can't handle thinking about all the ways he could kill her in order to identify weaknesses and actually attack her. He refuses to teach her because he's a whiny whiteboy baby.
She goes to Emmett for help and his teaching feels like revenge for the arm wrestling thing. Rosalie, Tanya and Eleazar are all super helpful. She tells us that it's reminiscent of  Jasper's fighting lessons before the newborns showed up but also maybe not because "those memories were fuzzy and indistinct." MAKE UP YOUR FUCKING MIND, STEPH. DOES SHE REMEMBER OR NOT?!
The nomads help out a little, and on one occasion, Bella fights with Zafrina, but decides never to ask for her help again because "though I liked Zafrina very much and I knew she wouldn't really hurt me, the wild woman scared me to death." AWESOME. BROWN PEOPLE ARE TERRIFYING. GREAT MESSAGE FOR TEENS.
She spends all of her non-Renesmee time training, trying to push her shield out to protect Edward from Kate's taser skin. Apparently it's like stretching an elastic band that doesn't want to be stretched. (M: But elastic is stretchy?) (K: Shhh) Kate insists that Bella seeing Edward in pain will be a great motivator, but I like to think that Kate just has the Snark Ladies' backs and thinks he deserves some pain for being an asshat.
Annie: A+ gif and caption.
K: YOU'RE WELCOME.
Eventually after a full page of trying, Bella manages to use her special snowflake power and oh my God I just looked and this chapter goes for ten more pages what the fuck excuse me while I cry.
Bella only manages it once though, so Kate decides she needs MORE motivation and goes to get Renesmee. Obviously, the MUST PROTECT MY CHILD rage that fills Bella lets her use her stupid powers. She grabs Renesmee back from Kate and Edward's all "Okaaaaay, everyone just caaaaaalm down" because Bella's about to go all murdery.
But Bella overcomes her murdery rage (of course she does) and instead channels the anger into pushing her shield further out. Zafrina uses her power on everyone and has them raise their hands when they can see again to give them an indication of how big Bella's shield circle is. She makes it about ten feet and then the rubber band snaps back into place. This was all so drawn out and overwritten that I'm honestly bored by it when it should be a super exciting moment.
Mari: Because AS IF we didn't know Bella wouldn't easily best this super hard thing. There can't be any tension in your story when nothing bad happens or sticks and when your main character is the best at everything. 
K: Look, we're 618 pages in and there's been approximately zero tension. Why start now?
Anyway, more vampires turn up. These ones are from Romania (of course they are) and they're there without being invited because they super hate the Volturi and want to take them down. They don't want to go near Renesmee but they're fine with her existence. And they're intrigued by the werewolf alliance thing. Bella tells us that all up, they have seventeen witnesses to go along with their family of eleven. And then, finally finally FIIIIIINALLY, this fucking chapter comes to an end.
Next time on Breaking Dawn: We take a break from the entire lack of plot for a totally pointless subplot in Chapter 33.