Marines: I'm sure that there are some newer Snark Squad readers who are looking at this post like WTF is "The More You Know?"
Well, dear friends, in our heyday of regular posting schedules (wistful sigh), things were being published on the blog so quickly, we figured  The More You Know would be a great way to do a monthly recap of what we were recapping. YES, A RECAP OF RECAPS. Was anything ever more on brand?
A recap recap made sense when we were posting two posts a day, five days a week (seriously, where did that time GO?) and had the added bonus of being a way for us to talk to you guys about other projects, travel, and any exciting blog announcements.
You might see where this is going: We're bringing back The More You Know and… we're moving it. Yes, we're starting a mailing list!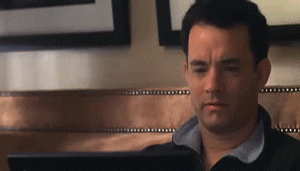 When we launched the podcast this past January, it made us think a lot about how we are currently engaging with this community. Lots of you found us because of
Buffy
or
Fifty Shades
, and now that those projects are over (though I was "gifted" a copy of
Darker
recently…), we understand there might not be any current recaps calling your attention. We would still love to have a way to keep in touch with you!
Sweeney: We promise not to clog your inbox; we just want a place to share monthly updates as well as announce any big, new things on the horizon. (Not that "SURPRISE: PODCAST!" wasn't also fun.) Once a month, we'll email you a rundown of what's happened on the blog that month and announce any big, cool projects we've got planned. (And we've got some plans, you guys.)
Second exciting announcement: in an effort to connect with everyone in a more casual setting, we've started a Discord server where we can all chat and hang out. Several of the recappers are already over there, and it's quickly become our favorite thing on the internet. In addition to just generally chatting with everybody, we're also making plans for other fun stuff, like using it for group-watch events.
These two announcements– newsletter and Discord– are connected because you'll get the link to the Discord as part of your confirmation email when you sign up for the mailing list. Mostly, this is a precaution we're taking to make sure that people joining us there are truly members of this community.
Mari: Finally, we get messages all the time asking about the status of projects here on Snark Squad. In true TMYK spirit (and because we haven't done this in a while), here's a quick run-down of our current projects, starting with another announcement:
#snarkathon is returning! We'll be watching Highlander this coming Saturday, February 3rd at noon ET / 5pm GMT. You can follow us on Twitter for the official PUSH PLAY tweet, and join us in the #snarkathon hashtag to snark as we watch.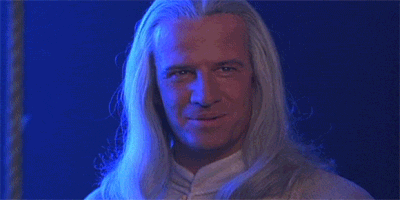 Snark Squad Pod
is
up and running
and it feels like we are learning a ton about podcasting every episode. It's been so fun figuring our way around this space. It'd be great if you
subscribed to us on iTunes
or you can
use this RSS feed to subscribe
 with your podcast app of choice. We've got a dedicated space in the Discord for all things podcast so you can join in on the conversation. And for those of you truly following along at home, our upcoming read/watch list is:
Bonfire
by Krysten Ritter,
Midnight Texas
,
After Dark
,
The Marvelous Mrs. Maisel
, Madeleine L'Engle's
A Wrinkle In Time
, and
Marvel's Runaways
.
In the books category, we are still working on After and Breaking Dawn. We've got about six more chapters in Breaking Dawn and that will put to rest the entire Twilight series here on Snark Squad. Can't say I'll be real sad to see it go. We're still just over the halfway mark in After. That book is perhaps even more plotless than Twilight? I'm calling it. It is. And it has these ridiculous microchapters, so I'm not even going to guess when that will be done. And after After, I guess we just sit and wait for the next terribly written pop-culture phenomenon.
As for TV, here's where we stand:
Active:
Charmed, believe it or not: Stephanie and I continue to work on this ridiculous series (which I recently called my least favorite chosen one story…) and often joke that we'll be done with it by retirement! Or by the time a Charmed reboot becomes a thing…
Daredevil: We paused Jessica Jones to come back to Daredevil and consume the Netflix Marvel stuff in order. We're almost done with S1 of Daredevil, after which we'll continue with S1 of Jessica Jones, and so on. These recaps tend to take a little longer, as they usually do for dark, grim, action packed shows (ahem, Game of Thrones), but we try to rally on, past our tears.
Designated Survivor, I guess: We fell so far behind on this boring, boring first season that the episodes got removed from online, but no one has mentioned quitting yet.
Doctor Who: We're almost done with Series 5 and the addition of a returning recapper (Anna!) and the upcoming incarnation of the Doctor (SQUEE!) have us motivated to go, go, go!
Gilmore Girls: We collected a bunch of volunteer recappers when we first announced this project, but it's taken us a while and volunteers have dropped in and out. Please, please let us know if you are in for giving this recapping thing a shot! The more, the more consistently we can post about everyone's favorite fast-talking duo, which I'm not even sure I like yet…
Stranger Things: I PLOWED through season 1 to bring us current and now we get to meander a little slower through season 2. I'm excited to savor it and pull in some more Snark Lady help along the way.
Active, but between seasons:
A Series of Unfortunate Events: You betcha we'll be back with even more feelings on child neglect when this series returns on March 30, 2018.
Game of Thrones: We technically didn't finish the last season, as the season finale is a half-written post. At this point, though, we've decided to finish that up and publish it just before the final season premieres in 2019.
Inactive, but being worked on:
Pretty Little Liars: Sweeney, Samantha and I are slowly working on wrapping this series, which contains some of my favorite recaps of all time, up. We owe it to ourselves to make it to the end and unleash our full Ezra-Fitz-as-end-game rage.
Supernatural: Shhhh. You didn't hear it from me. 😉
Veronica Mars: We've got a good handful of episodes of S3 ready to publish, but we won't go there until the entire season is done and we can promise you a full and complete end. Plus, after that, we can all watch the movie together and talk about our many complicated Logan and Veronica feelings.
Indefinite Hiatus:
Dawson's Creek: The Creek has seen its fair share of recappers rotate in and out and we're currently in one of those out phases. Or at least paused phases. We sure don't like quitting things around here (unless it's Gotham…) so I have hope that we'll be able to revive it and K will be able to recap her favorite episode ever.
Dollhouse: We'll start working on Dollhouse again once we finish up Veronica Mars!
Orphan Black: The further we got away from real-time recapping Orphan Black, the more of a project it's become. No plans in the works just yet about how and when to revive this, but stay tuned.
Lastly, we recently finished Inhumans, which you maybe already knew, but I just think we deserve more recognition for making it out of there alive. The dreaded curse of the Fall TV poll was not broken in 2017.
That's it! It's a lot, but we hope at the end of this that we'll get to see you in your inbox, around the Discord, and as always in the comments on the site. Talking about media with you all continues to be one of our favorite things to do. We love this space and we love finding new ways to engage with it.
We're so happy you are here.
♥
The Snark Squad