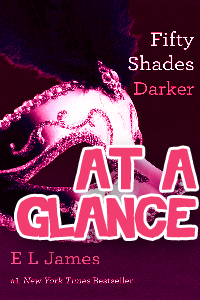 Lorraine: Hello Traumateers!

We decided to pause for a wrap-up post for a couple of reasons: (1) – Have we mentioned we love finishing things? Man, we do. So pausing for a celebratory flail post is necessary.

(2) – We covered the entire book over the span of 22 weeks, which is a fucking lot, now that I think of it. Jesus, that's a lot of time dedicated to a load of crap. BRB. I didn't think I would need alcohol for a wrap up post, but alas.

Sweeney: It's always necessary for anything Fifty Shades related.