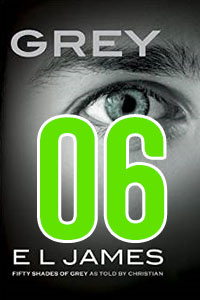 My last recap was mostly just a bunch of stuff from FSoG slightly rewritten from Grey's PoV. It seems that I've got pretty much the same deal this time, only A MILLION TIMES WORSE, because now I have the dubious honour of recapping Grey's first sex scene.

Luckily, though, I have a while to prepare myself for that, because this is also the LONGEST CHAPTER OF ALL TIME. It just keeps going and going. I'll be surprised if anyone is even still reading by the time we get to the sex part.

Jessica: Your perseverance in not only reading, but writing, is impressive. Just reading this took colossal effort.