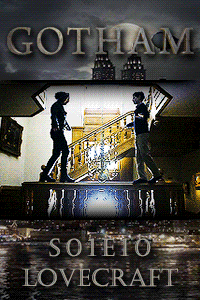 I truly thought last episode was the last one before winter break, so I resent this episode already.

Alex: Whereas I didn't even know we were getting a winter break until several days after watching this episode, which was an unexpected and welcome surprise.

Sweeney: It's hard for me to consider anything Gotham-related a welcome surprise, but I appreciate your optimism. It makes me extra glad we have you around.