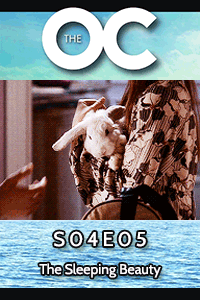 Ahhhh! I am so excited to be recapping this episode because it introduces my favourite OC character EVER. I'm so excited.

SO EXCITED. Okay. Let's get to it.

We open at Casa Cohen, Ryan is trying to battle his insomnia by watching Bollywood films. Seth joins him, and whines a bit, but then promises to stay up with him in solidarity. Cue montage of Seth sleeping on the couch next to Ryan while he stays up all night. Kirsten find Seth asleep on the couch the next morning and wakes him up.