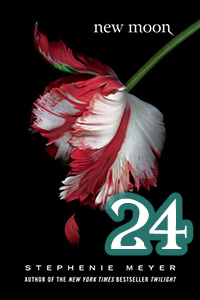 You guys, we are so close to the torture being over. SO CLOSE.

This chapter is called "Vote", so WHO KNOWS WHAT'S GOING TO HAPPEN?!

Edward grabs Bella and jumps out the window before putting her onto his back like a baby monkey and running off into the forest. Now that she's a daredevil and not a wuss, Bella keeps her eyes open and thinks that vampire piggyback is far superior than riding a motorcycle for thrills. She kisses Edward's neck and he promises them both that he'll win her trust back.