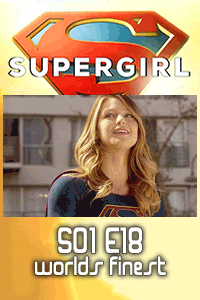 Yaaaaaaaaay it's the Supergirl/The Flash crossover episode!!!!!! I watch The Flash, over on Supergirl's new home, The CW. I enjoy it A LOT more than Supergirl. It's my favorite currently airing tv show, even if the season 2 finale DID enrage me. ANYWAY I'M EXCITED.

Catherine: Good that you're keeping your expectations in check here, Sammy.

Samantha: Shoot for the moon!!!!! Or maybe Saturn!!!