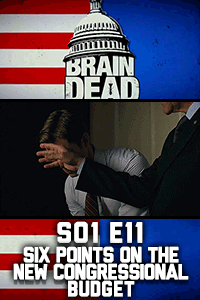 Our dear recapper just can't even with this show anymore, so this week's "previously on" song has him switching it up and giving us a recap of Gunsmoke.

I hear ya, recapper guy. Extremist alien-baby was tough to stomach.

Marines: Do we say that each new recap song is our favorite, because no really. THIS ONE is my favorite. 1- because of the way he starts off trying to recap in uncertain terms, 2- because I AM THAT STRESSED OUT TOO, 3- lol Gunsmoke, and 4- the doctor taking a pulse and shaking his head. Amazing.