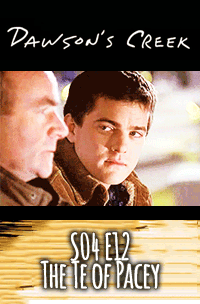 Pacey's asleep on the sofa when Joey wakes him up by singing happy birthday and shoving a cupcake in his face.

He's none too pleased by this method of being woken up, and hopes like hell for no further acknowledgement of his birthday because birthdays are the actual worst.

Chelsea: This is not the way to wake someone up, ESPECIALLY ON THEIR BIRTHDAY. You let them wake up naturally and then bribe them with cake.