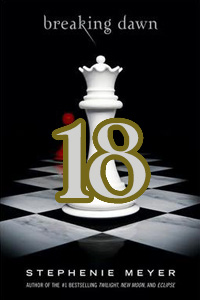 Welcome to the bloody Quentin Tarantino Chapter of Breaking Dawn, also known as nope, nope, fucking no, nope.

The title of this chapter is 'There are no words for this'. Aptly named. I'm still not sure that prepares us all for what is to come in this chapter, but I'm doing my best.

Kirsti: Come, friends. Let us gather around the Snark Lady Booze Cupboard and drink its full contents before proceeding with this abomination of a chapter.